Our Summer Theater Program
Whether you prefer to be on stage or backstage, Usdan's robust summer theater program offers students a chance to choose from an array of performance and hands-on technical theater classes and work side by side with highly skilled theater professionals and instructors.
The dynamic hub of the Usdan theater program is the extraordinary Lemberg Drama Center, which includes an air-conditioned indoor theater, two outdoor theaters, and rehearsal studios, as well as costume, prop, and set shops. With offerings in both drama and musical theater, our students have several opportunities to experience the full of cycle of staging and performing a play or musical throughout the summer.  Recent productions include Into the Woods, Frog and Toad, Finian's Rainbow, and Oliver!
High-school aged students may audition for The Usdan Troupe which presents one fully staged musical production every year.  Former company members describe it as "summer stock theater for teens."
2019 MAJORS
D.I.Y. Theater; Drama Lab; Matinee Idols; Musical Theater; Musical Theater Adventure; Showstoppers; Theater Tech Workshop; The Usdan Troupe.
2019 MINORS
Improvisation; Performance Poetry & Podcasting (also listed under Creative Writing).
2018 Faculty
Musical Theater Director
Richard Bassin
Musical Theater
James Beneduce
Musical Theater Director
Warren Bloom
Theater Costumer Assistant
Jenna Caretsky
Musical Theater Director
James Crichton
A member of Actors' Equity Association, James is a freelance actor and also serves as the vocal director of Beyond the Stage Studio in Plainview, NY. Previously, James worked as an actor at Woolly Mammoth Theater Company, Shakespeare Theater Company, Pioneer Theater Company, Finger Lakes Musical Theatre Festival, Prospect Theatre Company, and on the national tour of Peter and the Starcatcher. As a child, he studied Musical Theatre, Jr. Chorus, and Tap at Usdan and credits the camp for introducing him to the many musicals and plays he now cherishes as an adult.
Is this in keeping with your current work outside of camp?
 Yes, my entire life is devoted to the theater and the arts.
 
Musical Theater Director
Marie Danvers
Theater Scene & Tech
ToniAnne DiFilippo
Musical Theater
Christopher Drobny
Theater Costumer Assistant
Amelis Escalante
Musical Theater Director
Rob Gallagher
Actor/instructor Rob hails from St. Louis, MO, and first studied music and theater at the renowned Indiana University School of Music. After moving to New York in 1995, he starred as Javert in the Broadway production of Les Miserables, and also appeared in the role of Emile Debeque in the Broadway revival of South Pacific. He is currently adjunct professor of voice at Long Island University and Five Towns College.
What will be your focus for the upcoming camp season? 
Creating a fun and rewarding performance experience for the students.    
 
Musical Theater
Erica Giglio-Pac
Tech Shop - Lead Teacher
Ken Gilbert
Musical Theater Director
Jeffrey Hoffman
Musical Theater Director
Jordan Hue
Chair, Theater Arts
James Incorvaia
Jim Invorvaia is a high school AP English and Theater teacher returning to Usdan for his 27th year.  A Long Island native, Jim lives in Westbury and leads the charge for Usdan's Theater Department, planning, scheduling, and producing the Camp's annual 35-day, 11-show season for 300-plus theater students.
What are you most excited about for this coming summer season?  
The whole season.
Theater Scene & Tech
Phillip Jordan
Musical Theater Director
Josh Kant
Theater Costumer
Sherry Kfare
Musical Director
Jack Kohl
Musical Director
Christina Pawl
Christina Pawl is a dancer, singer, and actor whose credits include performing in the Tony Award-winning production of CABARET, Meet Me In St. Louis, and the revival of South Pacific. As well, she has taught jazz dance at Broadway Dance Center, "Beginnings" workshops; Main Street Theatre; and Dance Alliance Roosevelt Island.
What's the most unusual or interesting part of the teaching process? 
That the students teach me as much as I teach them/being open to that. I love the discoveries that happen along the way.
Musical Theater Director
Carolyn Popadin
Musical Director
Carol Prisamt
Carol Prisamt has been directing regional theater on Long Island for over 25 years.  She has worked with local theaters such as Broadhollow Theatre, Studio Theatre and Bayway Arts Center, directing shows including Other People's Money, Steel Magnolias, Breaking Legs, Sylvia, Veronica's Room and The Odd Couple, among many others. In addition, she spent several summers supervising a performing arts program for children and teenagers in the Hudson Valley where she produced and directed multiple musical productions and taught various acting classes. Carol earned her M.A. In English literature and teaches English languages arts.
What's your most vivid memory of Usdan? 
My most vivid memory of working at Usdan was during the curtain call my Theatre Adventure students took after their performance of Junie B. Jones. The look of pride on their faces brought me to tears and is a moment I will always hold dear.
Lead Teacher - Tech Shop
Eugene Rossi
Lemberg Music Troupe Director
Mike Schwendemann
Theater Scene & Tech
Dan Sussman
Musical Director
Brian Sweeney
Lemberg Music Troupe Director
Karen Van Houten
Lead Teacher - Tech Shop
Debra Warlan
Musical Director
Les Dweir
Musical Theater
Michael Janover
Michael Janover is a Long Island-based Musical Director/Actor/Composer/Arranger who regularly works in the theater as a music director and pit orchestra musician. He is a motivated and outgoing individual with a passion for and a belief that music can heal and connect all people.
Tech Shop
Philip Charles Jordan
Tech Shop
Tonianne DiFilippo
Departments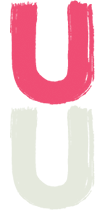 Art

Chess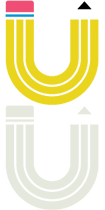 Creative Writing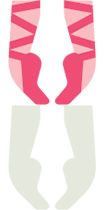 Dance

Music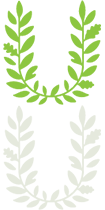 Nature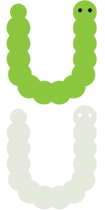 Discovery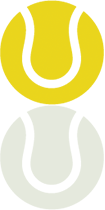 Recreational Arts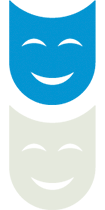 Theater