Our Music Summer Program
The music summer program at Usdan features excellent instruction and the practice and excitement of performing. Our faculty features experienced music educators as well as professional musicians and concert artists. Whether you are excited about playing in a big orchestra, an intimate chamber music ensemble, a lively concert band, or a dynamic jazz ensemble, our music summer program will give you the chance to learn and grow as a musician.
Usdan's celebrated music program features four orchestras, four bands, two choruses, chamber and jazz ensembles, rock bands, and instruction in strings, brass, reeds, woodwind, and percussion. Piano, guitar, and ukulele students work on technique and perspective through individual and ensemble practice and performance. With classes for absolute beginners to advanced students, budding musicians of every level can find a place for themselves in our music department. Musicians will have unique opportunities to work and collaborate with contemporary composers and artists-in-residence. 
Classes, rehearsals, and performances take place in studios sized for each group and specialty. Throughout the summer, our music students have opportunities to present their summer's work to family, friends, and the entire Usdan community. Select performances will take place in the McKinley Amphitheater. 
2019 MAJORS
Advanced Jazz Ensemble; Concert Band (Flute, Clarinet, Oboe, Bassoon, Trumpet, Saxophone, French Horn, Trombone, Baritone, Tuba, Percussion); Guitar;  Intermediate Piano; Intermediate/Advanced Piano; Instrumental Ensemble: Traditional Classical Chamber; Instrumental Ensemble: Contemporary Classical Chamber; Instrumental Ensemble: Jazz Ensemble;  Instrumental Ensemble: Silent Film Orchestra; Jazz Ensemble (Trumpet, Saxophone, Trombone, Guitar, Bass, Drum Set, Piano); Junior Chamber Ensemble; Orchestra (Violin, Viola, Cello, String Bass); Vocal Ensemble; 
2019 MINORS
Absolute Beginner Brass; Absolute Beginner Guitar; Absolute Beginner Lower Strings;  Absolute Beginner Piano; Absolute Beginner Ukulele; Absolute Beginner Upper Strings; Absolute Beginner Woodwind; Advanced Beginner Piano; Chamber Music (Flute, Clarinet, Oboe, Bassoon, Trumpet, Saxophone, French Horn, Trombone, Baritone, Tuba, Percussion, Violin, Viola, Cello, String Bass, Piano); Guitar & Songwriting;  Jazz Ensemble (Trumpet, Saxophone, Trombone, Guitar, Bass, Drum Set, Piano); Rock Band; Senior Vocal Ensemble.
2018 Faculty
Percussion
Patrick Armann
Music Department Chair, Conductor of the Junior Bands
Mark Bligh
Mark Bligh is the director of the Denton Ave Elementary Band (Herricks UFSD) where he teaches winds, brass and percussion for grades 3-5. The Denton Ave Band regularly attends NYSSMA Majors and consistently earns Gold with Distinction honors. Mark Bligh is an active NMEA member who has chaired several All-County festivals and presented at the Balanced Mind Conference. The past few years he conducted the Winds, Brass and Percussion sectional for the NYSSMA All-State Symphonic Orchestra and will conduct the 2018 SCMEA Division 1 Central All-County Band. Mark performs regularly as Principal Alto Saxophone for the Northwinds Symphonic Band, has performed with the Atlantic Wind Symphony as well as various chamber recitals. Mark is a past member of SCMEA and current member of NMEA, NYSSMA, NYSBDA and NafME.
Music Department, Trumpet
Michael Blutman
Michael Blutman enjoys a diverse career as a trumpeter and music educator. A graduate of Juilliard and the University of Maryland, his teaching, performing, and recording credits include: Ithaca College, Five Towns College, Usdan Summer Camp for the Arts, Sting, Orchestra of St. Luke's, Paragon Ragtime Orchestra, Orpheus Chamber Orch, Broadway shows, and many others. Michael also co-founded the music education publishing company Pinnacle Music Press (www.pinmusicpress.com).
Guitar
Jacinta Clusellas
Jacinta Clusellas is a guitarist, composer, and arranger originally from Buenos Aires, Argentina. She is currently composing and arranging the music for "Azul Otra Vez" - a Spanish language folkloric musical based on Ruben Darío's works. A graduate of the Berklee School of Music, Jacinta is a Teaching Artist at the New York Philharmonic and a participating member at the Carnegie Hall Music Educators Workshop. Her debut album "El Pájaro Azul" was recently released at the Consulate of Argentina in NYC.
Do you have any career news or events coming up? 
I have been awarded with a residency at Brush Creek Foundation for the Arts for this summer.    
Viola
Boris Deviatov
Boris Deviatov earned his Master's and Doctorate of Music in the Ukraine. A member of the Leontovich String Quartet, Boris has appeared in the major concert halls of North America and Europe. As well, he is a winner of several competitions, both as a violist and conductor.
Clarinet
Vasko Dukovski
Born in Ohrid, in the Republic of Macedonia, Vasko Dukovski began playing with sound at age five and started his musical education at the age of eight. His dedication to music and the clarinet earned him a Fine Arts Award from the Interlochen Arts Academy, which he attended before receiving a Bachelors and a Masters Degree from The Juilliard Schools of Music.  Today, he is a New York-based multidisciplinary performing artist ,composer and advocate of  contemporary classical and experimental music.  Vasko has collaborated with some of New York's most respected ensembles including Argento New Music Ensemble, S.E.M Ensemble, Bang on A Can All Stars, and others. In addition to being a front man of his world music quartet, Tavche Gravche, Vasko, is a member of Either/OR Ensemble, Mise-En Ensemble, Lost Dog Ensemble and Ensemble. He regularly appears in Europe, The Middle East, North Africa, China, and extensively in the U.S. in venues such as Carnegie Hall, Lincoln Center, Symphony Space, BAM, Roulette, LPR, and Miller Theater at Columbia University, The Met Museum and MOMA.  
Music Assistant
Eder Garcia
Artistic Advisor
Adam Glaser
Horn
Aaron Korn
Aaron Korn is a highly sought-after freelance horn player in the Tri-State area.  Returning to Usdan for the ninth year, he has previously held the positions of 2nd horn with the Jerusalem Symphony Orchestra in Israel and the Princeton Symphony in NJ as well as 4th horn with the Allentown Symphony Orchestra, PA. In addition to his role at Usdan, Aaron currently teaches at Hunter College and The Juilliard School - Music Advancement Program.  His performance career includes Broadway shows such as Cinderella and Rocktopia as well as the beloved Christmas Spectacular at Radio City Music Hall. He is a graduate of the Yale School of Music, where he received his Master of Music degree, and the Manhattan School of Music, where he earned his Bachelor of Music degree. 
        
Why did you choose to work at Usdan? 
I have taught at Usdan for the past nine years, and I always love my summers there. The students remind me of what I was like when I was their age, and I hope to be as inspiring to my students as my former teachers were to me.
Piano and Choral Coordinator, Piano Accompanist
Marilyn Lehman
Conductor of the Senior Choruses
Karen Lehman DiMartino
Piano
John Patrick Murphy
Musician and scholar John Patrick Murphy holds a Masters of Music in Collaborative Piano from Manhattan School of Music and a Bachelor of Music in Piano Performance and Music Education from SUNY Fredonia. His studies also include the Académie Musique Orford in Canada, the Golandsky Institute at Princeton University, and Orff-Schulwerk at Hofstra University. In addition to piano training, he holds the Colleague Certification (CAGO) from the American Guild of Organists.  In addition, John's article titled "The Neglected Consolations of Franz Liszt" was recently accepted for publication in the Clavier Companion Journal.
Conductor of Junior Orchestra, String Bass
Kageki Nagao
Director Of Senior Bands
David Schecher
Dave Schecher returns to Usdan this summer for his 31st season. He is a trombonist, private music instructor and retired public school teacher who has also been the Director of The Long Island Brass Guild for many years.
Music Librarian
Evan Seickel
Guitar, Rock Band
Zac Selissen
Zac Selissen is a guitarist, composer, arranger and teacher whose performance of the guitar has earned him mastery of a wide range of music – from rock and avant-garde to classical and tango. Since his 2015 arrival in NYC, he has composed and performed the music film, theater and modern dance pieces. Zac has also performed in off-Broadway productions of Death for Five Voices (Prospect Theater Company) Hair: A Tribal Love Rock Musical, Gilgamesh, and Kill Sister, Kill! (FringeNYC). Also a member of Duo Symphonious, Mayor Gavin Newsom awarded the group a Certificate of Honor for their performance of their original adaptation of Tchaikovsky's Nutcracker Ballet.
What's your most vivid/favorite memory of Usdan? 
It was amazing to see how everyone's different personalities and backgrounds melded together to create a really positive and supportive atmosphere in my guitar studio last year
Saxophone
Andrew Steinberg
Andrew R. Steinberg is a Boston-based saxophonist performing throughout North America, Asia, and Europe. Praised for his "beautiful tone" and "lyric playing," Andrew has sought to perform neglected works as well as present premiere performances. An advocate of music that is equally gratifying and challenging, his repertoire focuses on works that highlight the "sound-of-sax" in ways never heard before, particularly in terms of tone color, range, and aesthetic approach. In addition to performing, Andrew lectures at venues including Boston University, New England Conservatory, Brookline Adult & Community Education, as well as the Metropolitan Museum of Art. Andrew  is currently completing his doctorate at New England Conservatory and is the Founder and Music Director of the Megalopolis Saxophone Orchestra.
What will be your focus for the upcoming camp season? 
This summer, Saxophone class will focus on team activities, including saxophone quartets and ensembles, as well as discussions of the saxophone repertoire and its rich history.    
 
Jazz Ensemble, Jazz Assistant
Amram Svay
Discovery Chorus / Junior Chorus
Cyndi Feinman
Cyndi Feinman has been teaching music in the Roslyn Public Schools for over 12 years. In addition to leading chorus in the district's Middle School, she directs the Spotlight musical. Currently, Cyndi is the chairperson for Division V All-County Mixed Chorus, and a co-chair for the NY/ACDA (American Choral Directors Association) Middle School Division. She also adjudicates NYSSMA Levels One through Six during NYSSMA season. Her greatest goal is to bring the joy of music— particularly vocal skills and choral music— to a new generation. She has received Orff levels from Trevor Day School and Hofstra University and Kodaly levels through the Hartt School of Music in Connecticut. Her studies also include "Music and the Brain training" and World Drumming Level I.
 
Why did you choose to work at Usdan? 
I believe in the mission and I believe that students should have a place they feel safe to experiment with things they love. 
Flute
Zara Lawler
Flutist Zara Lawler— "an engaging, fluent, mellifluous soloist" (Houston Chronicle)—made her concerto debut with the Houston Symphony and her recital debut at New York's Merkin Concert Hall. For the past 10 years, she has integrated dance and theater into her performances, with the innovative ensemble Tales & Scales, in collaboration with choreographer C. Neil Parsons, and in large-scale choreographies for flutes including E Pluribus Flutum, a work created for sixty dancing flutists. Recent  career highlights include the U.S. premiere of Il Cerchio Tagliato dei Suoni—Salvatore Sciarrino's work for 104 flutists— which she directed at the Guggenheim Museum; and a Flute Jamboree—also directed by Zara—at the Kennedy Center.Zara is on faculty at Manhattan School and a member of both the New York Flute Club and National Flute Association.
Jazz Ensemble Director
Sam Dillon
Oboe
Cat Cantrell
Oboist and English Hornist Cat Cantrell is a nomadic musician who performs regularly across the US. In addition to her tenured position as 3rd Oboe and English horn for the Tucson Symphony, she performs around the world at various Festivals; with organizations including the Bergen Symphony, New Amsterdam Opera, the Sarasota Orchestra, and the New York Philharmonic as well as on movie soundtracks and even on "America's Got Talent."  Earlier in her career, as a Britten-Pears Young Artist , she travelled to the UK to work with esteemed conductors including Semyon Bychkov, Oliver Knussen, and Mark Wigglesworth on concerts for the Aldeburgh and Edinburgh Festivals and the BBC Proms.  
Piano
Matthew Weissman
Matthew Weissman's extensive performance career began at age 14, when he made his Carnegie Hall debut as a winner of the AMSA World Piano Competition — nearly five years after taking his first piano lesson. Since earning that title, Matthew has concertized in five countries, performed lecture-recitals in two states and holds eight first place titles in competitions. He has performed at the United Nations and at the Juilliard Evening Division and was lauded Salt Lake City Expositions 2012 Emerging Artist of the Year. He was also selected to represent the United States in the Cervantes Festival in Cuba and the Vladimir Horowitz competition in Ukraine. He is a honorary member of the American Liszt Society and is the recipient of the people's choice travel grant of Indiana University as well as receiving a scholarship from the National Foundation for the Advancement of the Arts (NFAA). His artistry has been featured in many humanitarian projects raising money and awareness for today's common causes, including the Mr. Holland's Opus Foundation. A native Long Islander, Matthew has taught at four colleges including Nassau Community College and has adjudicated for NYSSMA/all-state grand piano showcase consideration.
 
What other departments are you most excited to collaborate with? 
Quidditch, Archery, Lego Design, Video Game Art & Design — the ones least associated with music.
Piano
Paula Berardinelli
Paula Berardinelli, Ph.D,  teaches Class Piano at both Hofstra University and Molloy College, and is the organist of St. Mary's Church in Roslyn Harbor. As a freelance pianist and organist, she has performed extensively in the classical, jazz and commercial genres, often serving as accompanist for pop artists such as Al Martino, Buddy Greco, Connie Francis, and Jerry Vale. Paula was featured at the Chelsea Center Concert Series, and appeared with the Minnewaska Chamber Music Society performing works for two pianos by Debussy, Gershwin, Faure and Bolling. She holds degrees from Hunter College, C.W. Post, and New York University. 
Senior Orchestra Conductor
Nell Flanders
Departments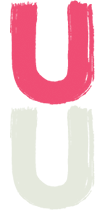 Art

Chess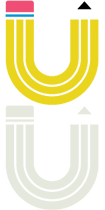 Creative Writing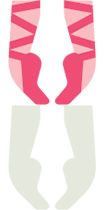 Dance

Music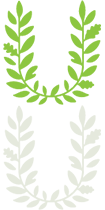 Nature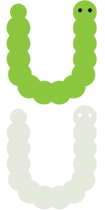 Discovery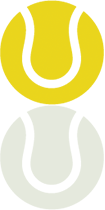 Recreational Arts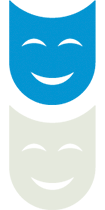 Theater