Our Music Summer Program
The music summer program at Usdan features excellent instruction and the practice and excitement of performing. Our faculty features experienced music educators as well as professional musicians and concert artists. Whether you are excited about playing in a big orchestra, an intimate chamber music ensemble, a lively concert band, or a dynamic jazz ensemble, our music summer program will give you the chance to learn and grow as a musician.
Usdan's celebrated music program features four orchestras, four bands, two choruses, chamber and jazz ensembles, rock bands, and instruction in strings, brass, reeds, woodwind, and percussion. Piano, guitar, and ukulele students work on technique and perspective through individual and ensemble practice and performance. With classes for absolute beginners to advanced students, budding musicians of every level can find a place for themselves in our music department. Musicians will have unique opportunities to work and collaborate with contemporary composers and artists-in-residence. 
Classes, rehearsals, and performances take place in studios sized for each group and specialty. Throughout the summer, our music students have opportunities to present their summer's work to family, friends, and the entire Usdan community. Select performances will take place in the McKinley Amphitheater. 
2019 MAJORS
Advanced Jazz Ensemble; Concert Band (Flute, Clarinet, Oboe, Bassoon, Trumpet, Saxophone, French Horn, Trombone, Baritone, Tuba, Percussion); Guitar;  Intermediate Piano; Intermediate/Advanced Piano; Instrumental Ensemble: Traditional Classical Chamber; Instrumental Ensemble: Contemporary Classical Chamber; Instrumental Ensemble: Jazz Ensemble;  Instrumental Ensemble: Silent Film Orchestra; Jazz Ensemble (Trumpet, Saxophone, Trombone, Guitar, Bass, Drum Set, Piano); Junior Chamber Ensemble; Orchestra (Violin, Viola, Cello, String Bass); Vocal Ensemble; 
2019 MINORS
Absolute Beginner Brass; Absolute Beginner Guitar; Absolute Beginner Lower Strings;  Absolute Beginner Piano; Absolute Beginner Ukulele; Absolute Beginner Upper Strings; Absolute Beginner Woodwind; Advanced Beginner Piano; Chamber Music (Flute, Clarinet, Oboe, Bassoon, Trumpet, Saxophone, French Horn, Trombone, Baritone, Tuba, Percussion, Violin, Viola, Cello, String Bass, Piano); Guitar & Songwriting;  Jazz Ensemble (Trumpet, Saxophone, Trombone, Guitar, Bass, Drum Set, Piano); Rock Band; Senior Vocal Ensemble.
2018 Faculty
Percussion, Lead Teacher
Patrick Armann
Music Department Chair, Conductor of Junior Bands
Mark Bligh
Mark Bligh is the director of the Denton Ave Elementary Band (Herricks UFSD) where he teaches winds, brass and percussion for grades 3-5. The Denton Ave Band regularly attends NYSSMA Majors and consistently earns Gold with Distinction honors. Mark Bligh is an active NMEA member who has chaired several All-County festivals and presented at the Balanced Mind Conference. The past few years he conducted the Winds, Brass and Percussion sectional for the NYSSMA All-State Symphonic Orchestra and will conduct the 2018 SCMEA Division 1 Central All-County Band. Mark performs regularly as Principal Alto Saxophone for the Northwinds Symphonic Band, has performed with the Atlantic Wind Symphony as well as various chamber recitals. Mark is a past member of SCMEA and current member of NMEA, NYSSMA, NYSBDA and NafME.
Trumpet, Lead Teacher
Michael Blutman
Michael Blutman enjoys a diverse career as a trumpeter and music educator. A graduate of Juilliard and the University of Maryland, his teaching, performing, and recording credits include: Ithaca College, Five Towns College, Usdan Summer Camp for the Arts, Sting, Orchestra of St. Luke's, Paragon Ragtime Orchestra, Orpheus Chamber Orch, Broadway shows, and many others. Michael also co-founded the music education publishing company Pinnacle Music Press (www.pinmusicpress.com).
Viola, Lead Teacher
Boris Deviatov
Boris Deviatov is an award-winning violinist and conductor. After earning his doctorate of music in his native Ukraine, Boris toured the major concert halls of North America and Europe as a member of the Leontovich String Quartet. He teaches viola at Usdan.
Clarinet, Lead Teacher
Vasko Dukovski
Vasko Dukovski is an award-winning performing artist and composer whose work transcends genre and global boundaries. Since training at the Juilliard School, Vasko has become a prolific composer and advocate of contemporary classical and experimental music. He has collaborated and recorded with dozens of ensembles, and toured across Europe, the Middle East, North Africa, China, and the United States, including dates at Carnegie Hall, Lincoln Center, the Met, and MOMA. Vasko brings his talents to Usdan's clarinet players every summer.
Horn, Lead Teacher
Aaron Korn
Aaron Korn is a freelance horn player, performer, and educator. He has played alongside the Jerusalem Symphony Orchestra, Princeton Symphony, and Allentown Symphony Orchestra. Aaron's musical credits include Cinderella on Broadway, Rocktopia on Broadway, and the Christmas Spectacular at Radio City Music Hall. He currently teaches in the Music Advancement Program at the Julliard School.
Piano and Choral Coordinator, Piano Accompanist
Marilyn Lehman
Conductor of Senior Choruses
Karen Lehman DiMartino
Cello, Lead Teacher
Sue Lehr
Sue Lehr is a musical director, teacher, and freelance musician, who is returning to Usdan for her 20th summer as cello instructor. Sue served as orchestra director at the Waldorf School for 20 years and continues to teach freelance today. She maintains a teaching studio in Freeport, NY and her quartet performs often at special occasions across Long Island.
Piano, Lead Teacher
Andrew Ranaudo
Andrew Ranaudo is an award-winning performer, teacher, and composer. Andrew has played, toured, and recorded with top musicians at historic venues across the United States and Europe. His penchant for contemporary avant-garde music and eclectic artistic partnerships has seen his music played at MOMA PS1, Clay Center for the Arts and Sciences, and the Mattress Factory Museum. For the last 18 years, Andrew has maintained an active teaching studio in Brooklyn and he looks forward to another summer teaching piano at Usdan.
Junior Orchestra, Conductor
Kageki Nagao
Dr. Kegeki Nagao is an acclaimed musician and educator who has performed under conductors such as Leonard Bernstein, Sergiu Comissiona, Paul Zukofsky, James DePriest, and Sixten Ehrling. Performing as a soloist, orchestral player, and chamber music performer, he has served as principal bass for the Westchester Chamber and Symphony Orchestras, Merrick Symphony, Atlantic Philharmonic, Strauss Symphony of America, Berkshire Opera, and the Transfiguration Chamber Ensemble. He currently directs the string department of Long Island Lutheran Middle & High School and serves as double bass instructor and orchestra director at Usdan.
Conductor of Senior Bands
David Schecher
Dave Schecher returns to Usdan this summer for his 31st season. He is a trombonist, private music instructor and retired public school teacher who has also been the Director of The Long Island Brass Guild for many years.
Guitar and Rock Band, Lead Teacher
Zac Selissen
Zac Selissen is a guitarist, composer, arranger, and teacher. He has studied and performed across genres -- from rock and avant-garde to classical and tango. Since relocating to New York City, Zac has composed and performed scores for films, theater productions, ballets, and modern dance pieces. He is currently a teaching artist at Trinity Wall Street and teaches guitar and rock band at Usdan.
Saxophone, Lead Teacher
Andrew Steinberg
Andrew R. Steinberg is an accomplished saxophonist, lecturer, and educator. In addition to teaching saxophone at Usdan, Andrew is a doctoral candidate at New England Conservatory and serves as Music Director of Megalopolis Saxophone Orchestra. As a music historian, Andrew has revived numerous neglected works and lectured at leading universities and conservatories.
Jazz Ensemble, Assistant to the Conductor
Amrom Svay
Amrom Svay is a jazz saxophonist, multi-instrumentalist, and music educator. He instructs students in saxophone, clarinet, flute, and jazz theory. Amrom has studied and performed alongside Ralph Lalama, Eric Alexander, Kenny Washington, and Jon Faddis at notable venues across the country, including The Blue Note and Dizzy's Club.
Absolute Beginner Strings, Lead Teacher
Kate Stocker
Band, Assistant
Ethan Usoskin
Band, Assistant
Richard Blake
Band, Senior Assistant to the Conductor
Alex Della Ratta
Conductor of Jazz Ensemble
Sam Dillon
Conductor of Junior Choruses
Benjamin Rabinowitz
Discovery, Lead Teacher
Morgan Hartley
Double Bass, Assistant
Thomas Brody
Guitar and Ukulele, Lead Teacher
James Labrosse
James Labrosse is a musician, songwriter, and Usdan guitar teacher. James grew up in a French-Canadian household in a Spanish-speaking neighborhood in South Florida, instilling a love of world music. He moved to Spain when he was 18 to pursue his love of Flamenco music and performance, and went on to graduate from Berklee College of Music.
Junior Chorus, Accompanist
Brianna Brickman
Junior Chorus, Assistant to the Conductor
Steven Ross
Low Brass, Lead Teacher
Donald Sherman
Music Department Coordinator
Cindy Giron
Cindy Giron is a composer, performer, music educator, and arts administrator currently living in The Hague, Netherlands. Her studies include stops at Boston's New England Conservatory Preparatory School, Manhattan School of Music, New York University, and the Royal Conservatory of The Hague. She enjoys writing music for ensembles and has collaborated with dancers, visual art installations, and live electronics. Cindy is Usdan's Music Department Coordinator.
Music Librarian
Oscar Martinez
Musical Theater, Musical Director
Carl Ferrara
Oboe, Lead Teacher
Shane Helfner
Orchestra, Senior Assistant to the Conductor
Shannon Haselton
Percussion, Assistant
John Viviani
Piano, Lead Teacher
Paula Berardinelli
Paula Berardinelli is a pianist, organist, and doctor of music. She is a freelance performer and has often accompanied major pop artists. She was featured at the Chelsea Center Concert Series and appeared with the Minnewaska Chamber Music Society. Paula currently teaches piano at Hofstra University, Molloy College, and Usdan. 
Senior Orchestra, Conductor
Nell Flanders
Departments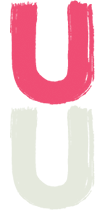 Art

Chess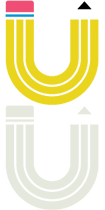 Creative Writing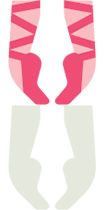 Dance

Music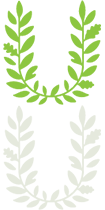 Nature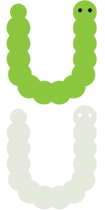 Discovery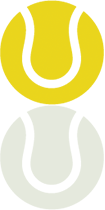 Recreational Arts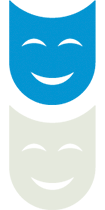 Theater