HONOR ROLL OF DONORS
The following individuals and organizations have made exemplary contributions to Usdan Summer Camp for the Arts. Thank you for your amazing support.
Marilyn and Russell Albanese
Robert L. Bachner
Bethpage Federal Credit Union
Lillian and Joel Cohen
Simon and Eve Colin Foundation
William and Muriel Elliott Foundation
The Claire Friedlander Family Foundation
Horace and Amy Hagedorn Fund
Maurice B. Hexter Philanthropic Fund
Jaffe Family Foundation
The Angela and Scott Jaggar Foundation
Erica and John Kuhn
Lemberg Foundation
Debra and Dale Lewis
Diane and Adam Max
Kristin and John Miller
Andrea Pollack and Adam Usdan
Elizabeth Pritzker Endowment Fund
Dr. Jerrold Ross
Beverly and Arthur T Shorin Foundation
Skolnick Family Charitable Trust
UJA-Federation of New York
UJA-Federation of New York, Music for Youth Foundation
UJA-Federation of New York, Sports for Youth Foundation
Esme Usdan and James Snyder
Eva and John Usdan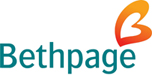 Annette and Anthony Albanese Foundation
Dale and S. David Brandt
Canon, U.S.A.
Kevin Clifford
John Corrado
D'Addario Foundation
Wayne Dempsey and Family
Agnes Gund
Estée Lauder Companies
Estreich & Company Inc.
Dawn and Joseph Hedgecock
Huntington Coach
New York Community Bank Foundation
Joy and John Racanelli
Rauch Foundation
Sam Rosenblatt
Suffolk Transportation Services
Jennifer Allan Soros and Jonathan Soros
Margarett Williams and Richard Eisenberg
Karin and Douglas Barnaby
Allison Brandt and Michael Giesler
Sarah Calderon
Rita and Frank Castagna
Marjory and Howard Cohen
Michael Fallacaro Memorial Fund
Patrice Frank and Howard Golde
Barbara and Paul Gregg
Marguerite and Kenneth Kassinger
Peter and Barbara Kenner
Rosemarie and Mitchell Klipper
Sandra and Eric Krasnoff
Martha Clara Vineyards
The Meltzer Lippe Foundation
Mills Family Foundation
Suzanne and Robert Nederlander, Jr.
New York State School Music Association
Opal Construction Group
Carole and Ira Pittelman
Lesley and Ted Rosenthal
Ruth and Arthur Schaeffler
Patricia and David Schecher
Lauren Brandt Schloss and Jonathan Schloss
Jodie Shorin-Hirsch and Steve Hirsch
Jeffrey Sunshine
Judy and Warren Tenney Foundation
Valde Ice Cream Corporation
Barbara and Fred Altman
Julie Becker
Andrew Brandt
Margaret Campos
Moira Chas
Susan Colby
Andrew Copper
Janice Erlbaum
Jennifer and Eric J. Hanauer, M.D.
Peter Horvath
Sheree and James Incorvaia
Independent Coach
Nancy and Alan Kupferman
Yolanda Lebron
The Christopher Lesta Fund
The Litwin Foundation, Inc.
Josephina and Gregory Lyons
Macquarie Group Foundation
Barbara and Lewis Meltzer
Drs. Jeanine and Kageki Nagao
Andrew Navarette
Newsday
Maggie Ress
Leah and Randall Schloss
Stephen Seltzer
Ann Shea
Amy Schecher
Suburban Eats
Tina and Chris Valsamos
Van Dyke Family Foundation
David Wilkes
Martin Abrams
Jessica Alfieri
Beth H. Alter
Joyce Badawy
Paul Baer
Lorraine Barker
Kathy and Billy Barnhart
Kerry Barnhart
Julia Becker
Eileen and Chris Benedict
Jennifer Birnbaum
Nancy Bloom and Andrew Schloss
Michael Blutman
Lori Boyland
Marianna and Anthony Bracco
Susan K. Brotter
Tammy Cunha
Carey Dack-Reidy
Lisa Danser and Dan Rigazzi
Dawn Davis
Michael DeSantis
Nancy and Herbert A. Deutsch
Jeff DiDomenico
Kris and John Drago
Jennifer Duncan
Carol Fealey
Capt. Kenneth R. Force
Theodora and Antonios Gasparis
Sarah Gordon
Andrea and Andrew Giammalvo
Arianna Grassia
Laurence Paul Gray Memorial Fund
Jillian Greenberg and Louis Gruber
Catherine Grillo
Lisa Grossman
Frances Gruber
Elizabeth and Eric Haft
Valerie Hendrickson-Carr
Ellen Hladky
Jennie Hromin
Stuart Hruska
Sandra Hunziker
Lucinda Hurley
Lilian Jagendorf
Jeff and Abbe Joseph
Carolyn Katz
Irene and Peter Klein
Jennifer Kolitch
Iris Kubel
Joy Lanuto
Carole Larkin
John Leddy
Marilyn and Peter Lehman
Susan Lehr
Thomas Leonard
Edward Lieber
JJ Lind
Loeb and Troper
Michele Lowe
Eileen McCarthy
Shahnaz Melekan
Cara Millman
Barbara Mines
Jane Monheit and Rick Montalbano
The Morse Family Foundation
Sandra Morton
Alexandra Moshen
Julia Ann Murphy
Barry Nathanson
Jacqueline Newman
Nancy and Vincent Notar-Francesco
Kevin O'Handley
Valerie and Michael Paz
Rona Peligal
Amy and Scott Podolsky
Jeanine Polimeni
Amy and Brian Poulos
Lafiya Watson Ramirez and Elliott Ramirez
Dana Reinecke and Bobby Newman
Kerry Romeo
Linda and Jay Russ
Johanna Sanders
Jean Schindelheim
Janet Schizzano
Kristin Schoeffel
Rae and Steven Schopp
Jon Schweikert
Lisa Shackman
Mindy Silberg
Gabrielle Silver and Jonathan Lewis
Kelly Slapo
Mary Snow
Ira Spector
Nina Habib Spencer
Hilary Sperber
Tina Spielvogel
Edward Steen
Helene Stein
Joy Steinfeld
Gaspar Stellato
Mark Stephens
Jennifer Still
Laurie Stricks
Julie Suk and Youngjae Lee
Ellen Teitelbaum
Tye Tighe
Valient Communications, Inc.
Ana and Javier Vieytez
Susan Weber
Andrea Weingarten
Toby Weisman-Kaye
Debra Wimpfheimer
Paula and Neil Wolfson
Rick Wright
Stella and Mike Yu
Elysa and Larry Allen
Victoria and Hunter Allen
Robert Alweis
Heather Anderson
Maria Asher
Maria Bambridge
Katherine Barbero
Marilyn Barker
Stanley Barrish
Barbara and Jon Batterman
Bonnie Biondi
Jacqeuline Bissu
Vanessa Blair
Jordan Brachman
Zola Bryen
Maria and Robert Callegari
Julia Camacho
Sally and Paul Cappy
Lynn Carapella
Barbra Cohen
Wendy and Eric Cohen
Penny Collender and Ross Kapilian
Meryl Cooper
Bernadette and Richard Dankenbrink
Nathan Davidson
Deborah Deitch
Sandra and Anthony Della Ratta
Joseph Diurno
Afrika Dixon
An Do
Elizabeth Dunham
Daniel Eckman
Ashley Firestone
Lawrence Foglia
Suzanne Foschino
Annalisa Freyre
Susan and David Friedman
Ken and Mary Friese
Christina Galea and Jose Cordero
Samuel Goldenberg
Sonya Gosnell
Inge Gould
Martha and James Graves
Alissa Greenberg
Beth Gruber
Eulys Guerrier
Roopali Gupta
Andrea and Steve Tafuri Hakimzadeh
Melissa Hale and James Woodman
John Hicks
Marion and Mark Howard
Shiming Huang
Elaine Hunter
Nancy Karan
Bill Kasuli
Alison Keating
Victoria Kessler
Andrea Kihlstedt
Catherine and Michael Kitakis
Janice Klein
Andrey Kurilin
Laurie Lap
Kevin Leary
Michelle Leder
Christina Lee
Vivian Leonard
Judy Liang
James Lim
Ned Low
Donna Lutz
Martha and Peter Macchio
Annie Mak
Emily Malinowski
Marilyn Marker
Agostinho Martins
Lee Matthews
Rachel and Matthew Miller
Rochelle Morgan
Jennfier Morrissey
Vickie Moskowitz
Jen and Walter Mrakovcic
Eileen Mullin
Lori Musumeci
Pauline Nakios
Amir Parsa
Annie Pasqua
Patricia Pensa
Charvon Pierce
Igor Pimentel
Carolyn Popadin
Beth Posner
Kate Price
Latchmin Ramroop
Jody Ratner
Vincent Rivellese
Cressida Robinson
Kelly Rose
Astrid and Christian Sabellarosa
Ephram Sachs
Andrea Safirstein
Taffi and Bob Saltzman
Rebecca Schramm
Jeffrey Shi
Christine Shiebler
Arlene Simmons
Sarah Sobel
Janice Sobelman
Donna Stefans
Lisa and Michael Tambor
Vanessa and Sal Tarsia
Alcione and Ernes Tricario
Kailyn Tropeano
Marina and Vincent Tropeano
Susan Thrope
Jaime Ullman and Mark Nearenberg
Robert Ward
Aya Horikoshi and Christopher Wiggins
Jamie Winkelman
Sarah Woodward
Karen Yan and Jeff Low
Susan and Efraim Zak
Adam Zalta