In our summer dance program, our dancers study technique, classic repertory, and original choreography with nationally renowned dancers and choreographers. We offer classes across a wide range of styles and traditions, including contemporary dance, ballet, jazz, hip hop, funk and tap. 
Instruction at our dance camp is rigorous, caring and fun.  Our studios are spacious and mirrored, with soft floors and generous skylights that give an open-air effect. Each class culminates in a freshly choreographed dance performance for the entire community, including friends and family, in the dance department studios or on Usdan's main stage.
2019 MAJORS
Advanced Ballet; Advanced Contemporary; Choreographic Institute; Dance Adventure; Dance Ensemble; Intermediate Ballet.
2019 MINORS
Beginner Ballet; Broadway Jazz; Dance Adventure; Hip Hop; Intermediate Ballet; Modern Contemporary; Tap; West African.
2018 Faculty
Tap, Lead Teacher
Jessica Azenberg
Jessica Azenberg has studied acting and dance since she could walk, training at the School of American Ballet, Manhattan Youth Ballet, Miami City Ballet, and others. She started tap dancing at 8-years-old while attending Usdan and went on to pursue a career in theater. She has performed with companies across the country and currently teaches tap, ballet, and jazz in New York City.
Ballet and Dance Adventure, Lead Teacher
Rachel Mazur
Rachel Mazur is a ballet dancer, choreographer, and educator who leads Usdan's ballet courses. Trained in performance and pedagogy, Rachel earned her master's in dance instruction before joining the faculty at American Youth Dance Theater and Brooklyn Ballet. She continues to partner with and bring dance to local public high schools and community organizations.
Dance, Costumer
Barbara Morse
Ballet and Dance Adventure, Contemporary, Assistant
Molly Conklin
Broadway Jazz, Lead Teacher
Jessica Blair Lukasik
Choreographic Institute, Choreographer
Marion Spencer
Dance, Assistant Teacher
Jada O'Neal
Dance, Assistant to the Department Chair
Tymberly Canale
Dance, Department Chair
Diana Crum
Diana Crum is a Brooklyn-based choreographer, dancer, teacher, administrator, and advocate, and Interim Chair of Dance at Usdan. Her choreography has been presented in New York, Atlanta, Mexico, and across Europe. She currently serves as Program Director for Movement Research's Dance Makers in the Schools and teaches dance at 92Y, Brooklyn Arts Council Brooklyn Arts Exchange, New Jersey Performing Arts Center, and more.
Discovery, Lead Teacher
Lorene Bouboushian
Hip Hop, Lead Teacher
Jacqueline Selesky
Jacqueline Selesky is a multi-talented dancer, proud Long Island native, and Usdan hip-hop instructor. Since the age of seven, Jacqueline has studied ballet, modern, jazz, Latin, hip-hop, and more. She has danced alongside Demi Lovato, Cardi B, and G-Easy in televised appearances, and appeared in Spike Lee's "She's Gotta Have It." Jacqueline performed as lead soloist in Martha Graham's Daughters of the Night and is a member of Asha Dance Company. She also teaches dance in Orange County Public Schools in New Jersey.
Tap, Lead Teacher
Dolores Sanchez
West African Fusion, Lead Teacher
Alicia Thompson
Departments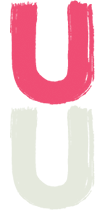 Art

Chess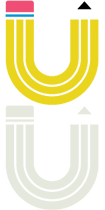 Creative Writing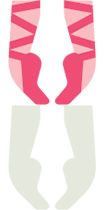 Dance

Music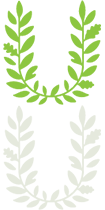 Nature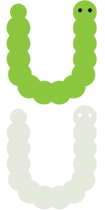 Discovery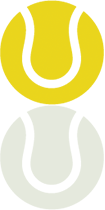 Recreational Arts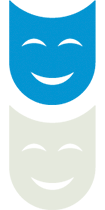 Theater