In our summer dance program, our dancers study technique, classic repertory, and original choreography with nationally renowned dancers and choreographers. We offer classes across a wide range of styles and traditions, including contemporary dance, ballet, jazz, hip hop, funk and tap. 
Instruction at our dance camp is rigorous, caring and fun.  Our studios are spacious and mirrored, with soft floors and generous skylights that give an open-air effect. Each class culminates in a freshly choreographed dance performance for the entire community, including friends and family, in the dance department studios or on Usdan's main stage.
2019 MAJORS
Advanced Ballet; Advanced Contemporary; Choreographic Institute; Dance Adventure; Dance Ensemble; Intermediate Ballet.
2019 MINORS
Beginner Ballet; Broadway Jazz; Dance Adventure; Hip Hop; Intermediate Ballet; Modern Contemporary; Tap; West African.
2018 Faculty
Tap
Jessica Azenberg
Born and raised in New York City, Jessica Azenberg made her professional debut on ABC's One Life to Live as "Baby Jessica." A serious ballet student growing up, she trained at the School of American Ballet, Manhattan Youth Ballet, Ballet Academy East, Miami City Ballet and the Central Pennsylvania Youth Ballet. She attended high school at the Professional Children's School and received a B.F.A. in Dance from The Boston Conservatory. Since graduating college, Jessica has worked at many theaters around the country. Some of her favorite theatre credits include Spamalot (Arkansas Repertory Theatre, Geva Theatre), Hello! My Baby (Goodspeed Musicals), A Christmas Carol: The Musical (Pioneer Theatre Company), Hello, Dolly! (Cape Playhouse) and Thoroughly Modern Millie(Ogunquit Playhouse). In addition to performing, Jessica is a passionate dance instructor and currently teaches at Shuffles Broadway Tap and Musical Theatre School and Dance With Miss Rachel in New York City.    
Did you yourself attend Usdan?  
I attended USDAN when I was 8 and 9yrs old. My major was ballet and my minor was Tap. I actually started Tap Dancing at USDAN!
Dance Ensemble, Dance Adventure
Gentry George
Dancer/choreographer Gentry George began his artistic studies at age eight with the Founder of The Community Book and Dance Academy Linda Agyapong. He went on to graduate from New World School of the Arts in 2008 and graduate from Juilliard in 2012.  A former Dance Artist for the Dance Theatre of Harlem, and Ailey II, Gentry is currently a Guest Artist at Randolph College; Central Connecticut State University; and Newark Arts High.  He also teaches Ballet and choreographs for the youth ensemble both at the Dance Project of Washington Heights. Gentry received a Level 1 ARTS award, given by the National Foundation for Advancement in the Arts, and is featured on HBO's "Masterclass." He has presented work throughout New York, New Jersey, and Florida including NYC's SummerStage; Dixon Place; HarlemStage Gatehouse Theater; The Wassaic Project; Jamaica Center for the Arts and Learning; Madiba Harlem; and Fort Tryon Park, among others.
Broadway Jazz, West African Dance
Nia Lancelin
Dance Department Chair
Juliana May
Choreographer - Choreographic Institute
Angela Pittman
Dance
Diana Crum
Diana Crum is a Brooklyn-based choreographer, dancer, teacher, administrator and advocate. She has made site-specific work, commissioned by loveDANCEmore (Salt Lake City) and chashama (NYC). Diana has created platforms for multi-generational collaborative performance events, including On a Sunday Afternoon, (2016, Drew University) and AUNTS, nieces, nephews and grandparents (2014, Abrons Art Center). Currently, she serves as Movement Research Dance Makers in the Schools Program Director, and also works with organizations such as 92Y, Brooklyn Arts Council, and Brooklyn Arts Exchange as a teaching artist in NYC preK-12 schools. She has taught as Visiting Artist/Adjunct Faculty at Washington & Lee University (VA), University of the Arts (PA) & Hollins University (VA), among others.
What's the most unusual or interesting part of the teaching process? 
The best part is getting to know the students.     
     
Dance
Xan Burley + Alex Springer
Xan Burley + Alex Springer have been collaborating as performers, choreographers, teachers, and arts administrators since 2008. Their work has been presented by Jacob's Pillow Inside/Out; Center for Performance Research; Danspace Project's DraftWork series; Movement Research at the Judson Church; Brooklyn Arts Exchange; DanceNOW Joe's Pub Festival; and the 92Y, among others, and will be presented at the American Dance Festival this June. The dup were members of Doug Varone and Dancers until 2017 and have performed extensively with other artists in NYC and elsewhere. They have taught classes and created work for many university dance departments, youth programs, and professional companies, most recently for Zenon Dance Company in Minneapolis, MN, and were guest faculty at Purchase College from 2014-2017. In addition, Xan was on faculty as the teen modern instructor at the 92Y from 2011-15 and has held teaching positions at BAX/Brooklyn Arts Exchange, Cora Dance, Pave Academy, and Poly Prep Performing Arts Camp. Alex taught for the 92Y Summer Teen Intensive in 2011 and was on faculty at Bates Dance Festival in 2013 and 2016. Both teach frequently in the city at Gibney. They were honored to receive the 2015 Emerging Artist Award from their alma mater, the University of Michigan. This spring, the two are  teaching as Artists-in-Residence at the University of Maryland and caring for their baby boy, Jasper.
Why did you choose to work at Usdan? 
Summer programs were some of the most formative experiences for us. We look forward to sharing our love of dance with the future generation.
Dance/Choreography
Brian Brooks
Brian Brooks is a talented dancer, teacher and choreographer who founded and leads an eponymous dance troupe in New York City. He has created dances for Eliot Feld's Ballet Tech, The Juilliard School, Boston Conservatory, The School at Jacob's Pillow, Harvard University, and many others. Beyond his company, he has choreographed off-Broadway Shakespeare productions for Theatre for a New Audience including A Midsummer Night's Dream (2013), directed by Julie Taymor, and Pericles (2016), directed by Trevor Nunn.  As well, Brian dedicated 12 years as a Teaching Artist at Lincoln Center Institute for the Arts in Education and has been on part-time faculty at Rutgers University and Princeton University. 
What other departments are you most excited to collaborate with? 
Any! All! My next research project will explore the intersection of dance and virtual reality – I love expanding my knowledge base and integrating my work with other disciplines.
Hip Hop
Jacqueline Selesky
A native of Long Island, Artist/educator Jacqueline Selesky was introduced to dance at Diversity School of Dance at the tender age of seven. Jacqueline is now with the elite Bloc Agency and has performed with Rita Ora on Live with Kelly; Good Morning America with Demi Lovato, and The Jimmy Fallon Tonight Show with Cardi B and G-Easy. She has also performed choreographed pieces by Bill T. Jones, Martha Graham, Jose Limon, and Frederick Earl Mosley, and was the lead soloist in Martha Graham's Daughters of the Night, Night Journey (Joyce Theatre, NYC). Jacqueline is in her third season with Asha Dance Company. She was privileged to travel to Steamboat, Colorado for a residency with the Antonio Brown Dance Company at the exclusive Perry Mansfield. She was the lead actress in The Truth Urban Theatre Group's production of VIVA AFRICA, and has appeared in an Ultimate Ears Speakers commercial, Nutrafol Hair Care commercial, and Spike Lee's She's Gotta Have It Netflix series. She was also a model and dancer with Mac Cosmetics. Immediately following graduation from Montclair University, Jacqueline was afforded the opportunity to teach in the Orange Public School District in New Jersey as a K-12 Dance Teacher. 
 
Who inspires you/who do you admire in the industry? 
I admire all of the choreographers I have worked with and aspire to work with in the industry as well as all the struggling artists that are grinding right along side me to be the best version of themselves.
Departments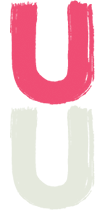 Art

Chess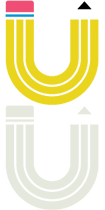 Creative Writing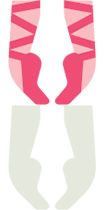 Dance

Music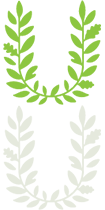 Nature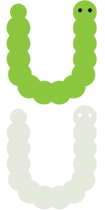 Discovery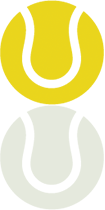 Recreational Arts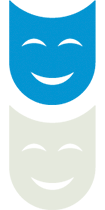 Theater