Dance Adventure
Dance Adventure
4-Week A
Block 1
Grades 2 to 4
4-Week A
Block 2
Grades 2 to 4
4-Week B
Block 1
Grades 2 to 4
This Major can be taken in two-week increments. Our 4- and 8-week sessions are divided into two-week blocks, giving students the option to change their Major every two weeks.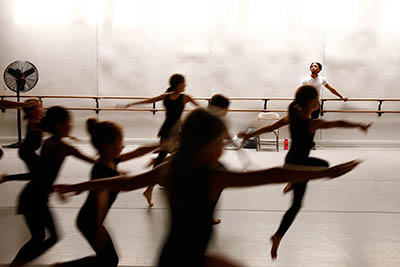 Dance Adventure is an exploratory dance experience for our littlest dancers, offering a fun and supportive space for you to try a variety of dance genres. In open-air studios, students are taught by experienced dance educators and professional dancers and choreographers with a variety of expertise. Dance forms explored in this Major may include ballet, hip hop, contemporary, and/or tap. All levels welcome.
"What I liked most was that I got to be myself." 
—Ahuva
For information on COVID procedures in this Department, please visit our COVID Updates page.
In addition to their three-period Major, students enjoy a rotating one-period Recreational Activity every day with their group. Visit our Recreational Activity page for more information.