Our Summer Art Program
Students learn from working artists specializing in their field of focus, from classic disciplines such as painting, drawing, photography, and sculpture to new-media fields like video game design.
2018 Faculty
Art Assistant
Melanie Berardicelli
Painting
Krista Biedenbach
A practicing artist and educator, Krista Biedenback's passion has always been drawing and painting. She currently teaches drawing, sculpture and studio art courses at Hicksville High School and produces large-scale mixed media drawings and paintings out of her studio in Port Jefferson, NY. Krista's past experience includes coordinating exhibitions for galleries in Manhattan and on Long Island, as well as serving as the Assistant to the Director of the Pollock-Krasner house in East Hampton. She is thrilled to be returning to Usdan this season for another summer of art exploration and growth with her students.    
Why did you choose to work at Usdan? 
Usdan is a magical place. From the beautiful surroundings to the enthusiastic students, it is a place for all to grow and learn from each other in the arts.
Bookmaking, Sculpture that Moves
Sharela Bonfield
Chair, Art Department
Saul Chernick
discovery art, painting
susan conte
Ceramics
Cristalina DeNicola
Artist/Educator Cristalina Denicola is a high school art teacher in the Brentwood Union Free School District.  A Usdan alumna and graduate of Pratt Institute, Cristalina is sculptor specializing in ceramics. She enjoys working and building with her hands, believing that there's something beautiful about creating work that starts from flat 2D static nothing and transforms into a 3D artwork that shows movement. 
 
Why did you choose to work at Usdan? 
Attending Usdan as a child inspired me to become an artist/teacher, and I wanted to give my students a similar positive experience.
Photography
Jacklyn Eggleton
Painting, Ceramics
Jodie Embleton
Art Department Coordinator
Jodie Embelton
Photography
Julia Forrest
Usdan alumna and Brooklyn-based artist Julia Forrest works strictly with film and prints and primarily in a darkroom she built within her apartment. She currently works as a teaching artist at the Brooklyn Museum; Medgar Evers College; Usdan Summer Camp for the Arts; and Lehigh University. Her career includes time spent as Photography Assistant to William Wegman and as a Photography Instructor at institutions including Lehigh University, Elders Share the Arts, Neward Museum and Medgar Evers College. 
Why did you choose to work at Usdan? 
I learned everything about photography as a child there. They played a big part in my artistic career!    
discovery art, painting
Deirdra Hazeley
Art Assistant
Emily Kehrli
Sewing And Fashion Production
Sonya Korder
Usdan alumna and freelance fashion designer Sonya Korder is the founding teaching artist of Usdan's Sewing & Fashion Design program.  Over the past few years, she and her team have focused on applying real-life industry skills to educational.
Why did you choose to work at Usdan? 
As a student, Usdan provided a nurturing and accepting environment where I was able to pursue my interest in the arts. I chose to return to Usdan's Art Department to be able to recreate those special summer memories with the next generation of artists and learners. It has been exciting to grow with Usdan!
Metalsmithing
Dana Neger-Lagos
Dana Neger-Lagos is a Master Model Maker, Jeweler, and Sculptor who has been teaching at Usdan for the past six years. For the first 14 years of her career, she designed and manufactured for the commercial jewelry industry. Designing and creating jewelry, belt buckles and accessories for companies such as Donna Karan, Ralph Lauren, Nautica, Calvin Klein, Wathne Ltd., QVC, Susan Lucci, Jeffery Stevens, and many more. She is a working artist in Smithtown, New York and, for the past five years she has been teaching at the Art League of Long Island; Plainview Old Bethpage School District; and Long Island Libraries Adult Education Program. Her artwork can be seen at East End Arts Council, South Hampton Cultural Center, West Hampton Beach, South Hampton Beach, Gallery North, Art League of L.I.,Sachem Public Library, Sweetbriar Nature Center and the Johnny Coltrane Jazz Festival.  She has a BFA in Jewelry Design and Silversmithing from Parsons School of Design in New York City.
What's the most unusual or interesting part of the teaching process? 
The most interesting part of the teaching process are the children and their interpretation of a project. I can teach 15 students the same technique and get 15 different and wonderful versions of that technique.
Sculpture
Reuben Lorch-Miller
Reuben Lorch-Miller is a multi-disciplinary artist with an MFA in New Genres from San Francisco State University. He approaches his work from a perspective of curiosity and experimentation, understanding that meaning is often found within the process of doing. For the past five years, he has been an active teaching artist with the Guggenheim Museum's 'Learning Through Art" program; The Studio Museum in Harlem; the New York City Public Schools though "Studio in a School"; Eckford Street Studio; and Usdan Summer Camp for the Arts. He has also been a visiting artist and lecturer at Illinois State University (Normal); Rhode Island School of Design; Stanford University; San Francisco Art Institute; and Pratt Institute. Reuben has participated in multiple artist residencies and exhibited widely both nationally and internationally.    
What's your most vivid/favorite memory of Usdan? 
Walking from the parking lot to the studio in the morning: The environment and the quiet...the birds and trees...also parading around the art area with our 10-foot tall collaborative puppet. 
Painting
Caitlin MacBride
2D Open studio, painting
Kimi Mongello
Filmmaking
Juliana Paciulli
Animation, Experimental Animation
Christine Roepken
Comic Arts
Melanie Jackson
Art Assistant
Danielle Rubin
Art Assistant
Elizabeth Rus
Painting And Drawing
Sibel Selimler
Lego Design
Kelly Schulte-Smith
Kelly Schulte-Smith has been an artist from the time she was quite young — always dreaming, exploring, solving and testing different art forms.  A graduate of FIT with an Interior Design focus, she works across myriad media including crochet, bead weaving, wire weaving, resin, polymer clay, fused glass art, stained glass and mosaic art.  Kelly is a member of the Art League of LI, SAMA, as well as LI Craft Guild.
What will be your focus for the upcoming camp season? 
Mixing art with science working with Legos.
 
Architecture, Designing with Minecraft
Oliver Valle
Sculpture/ Cosplay
Chris Vivas
Chris Vivas returns to Usdan for the ninth year this summer. He was selected for artist residencies throughout the world, including The Shigaraki Ceramic Cultural Park in Japan; the Museum of Arts and Design in New York City, AIR Vallauris in France, and Babayan Culture House in Turkey. And, his ceramic sculptures have been exhibited throughout the United States, Europe and Asia. In addition to Usdan, Chris teaches at St. Joseph's College and Suffolk County Community College.
What will be your focus for the upcoming camp season? 
Working with students to develop their own creations; spark their creativity; and offer challenging projects and puzzles tengage their minds as well as bolster their skill sets.    
Sewing And Fashion Production
Bailey Whitney
Art Assistant
Jordan Williams
Comic Art, Painting and Drawing
Laura Lannes
Originally from Rio de Janeiro, Brazil, Laura Lannes is an award-winning illustrator and cartoonist living in New York City.  She graduated in 2015 from the School of Visual Arts, where she studied Illustration. Laura balances commercial work and passion projects including two comic books coming out in 2018: in the fall; one in the U.S., by publisher Retrofit Comics; one in Brazil, by Companhia das Letras.    
What are you most excited about for this coming summer season? 
I can't wait to meet all the campers and learn about each of their particular interests and artistic leanings! 
Drawing and Painting, Discovery
Lauren Ruiz
Lauren Ruiz is a research-based multimedia artist addressing ecological contamination and the corrosive effects of human activity. Her research currently focuses on the amount of artificial plastics that exist within the human body at a cellular level, and on water scarcity and its relation to the civil unrest.  She received a Bachelor of Science in Fine Art and Film Production at Hofstra University in 2012 and is currently pursuing her Masters of Fine Arts at Stony Brook University. As well, she currently teaches beginning drawing at Stony Brook University.
What other departments are you most excited to collaborate with? 
I would be excited to work with the Nature team and possibly bring in some projects that look at the environment or recycling, as part of a more social practice project with the students.
Painting & Drawing
Annie Ewaskio
Annie Ewaskio is a Teaching Artist at Studio in a School and Abrons Arts Center.  She has participated in solo and group shows at galleries across the United States, including Elijah Wheat, GP Presents, A.I.R., and Underdonk (New York); Zolla/Lieberman (Chicago); Texas Christian University (Fort Worth); and Current (Baltimore). Her work has appeared in publications including The Brooklyn Rail, The New Yorker, and New American Paintings. Annie is the recipient of two Kossak Painting grants; the Jerome Foundation Travel & Study grant,; and the William and Dorothy Yeck award from Miami University. Her residencies include The Arctic Circle Program and the Bemis Center for Contemporary Arts in Omaha, NE. She has an MFA in Painting from Hunter College, and lives and works in Brooklyn, NY.
What are you proudest of in your career? 
Getting funding to go to the Arctic for research, and going to Bemis as a resident artist.
 
Painting & Drawing
Courtney Surmanek
A multidisciplinary artist and organizer, Courtney Surmanek creates installation artworks,performance-poetry, and community-based initiatives exploring law, trauma, public space, gender, and sexuality. They are currently a Fellow of the Hemispheric Institute for Performance and Politics' EMERGENYC program and The Performance Project at University Settlement. They received a BFA in Studio Art and Arts Politics from New York University, focusing on the arts as a tool for social change, and have participated in art residencies with The Art & Law Program at Cornell University, the Center for Artistic Activism, and Gibney Dance's Institute for Community Action. In addition to having a robust teaching background they have exhibited work, performed, and organized events in venues across New York, including the Bowery Poetry Club, Islip Art Museum, Judson Memorial Church, The Knockdown Arts Center, the Leslie-Lohman Museum of Gay and Lesbian Art, the Living Gallery BK, the Lowline Lab, and Theaterlab. 
Why did you choose to work at Usdan? 
I am excited to work with youth at Usdan to continue my work closing the opportunity gap, instilling creative exploration and risk-taking in the youth I work with. 
Painting & Drawing
Tom Brydelsky
Tom Brydelsky in an artist living and working in New York. His mixed-media encaustic pieces have appeared in numerous publications and televised features on art and home décor, as well as in group and solo exhibitions and many prominent public and private collections. Tom is also a seasoned museum educator and has served at many notable New York intuitions including The Solomon R. Guggenheim Museum; The Queens Museum of Art; The Hecksher Museum of Art; and the Parrish Art Museum. 
Have you won any accolades/awards in your creative profession?  
I'm recently received the Pollock-Krasner Award grant  -- a great honor.
Video Game Art and Design
Jason Gorman
Jason Gorman specializes in game design, 3D modeling, virtual reality, augmented reality, digital video and special effects, web and graphic design. He has been teaching in the Art Department at Nassau Community College for over 20 years, and also consults as an art director and graphic designer for clients including Apple.  Jason is a founding member of The Achilles Project and was coordinator for its Faculty Training Seminars.
Who inspires you/who do you admire in the industry?
Anyone who takes a leap and faces his or her fears -- especially those who then return to their beginnings and help others to do the same.
Departments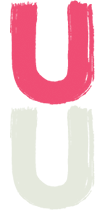 Art

Chess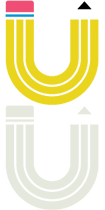 Creative Writing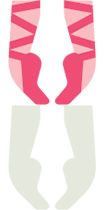 Dance

Music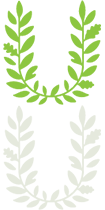 Nature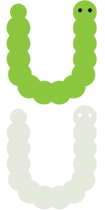 Discovery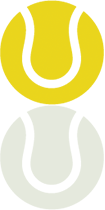 Recreational Arts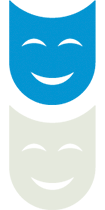 Theater