Our Summer Art Program
Students learn from working artists specializing in their field of focus, from classic disciplines such as painting, drawing, photography, and sculpture to new-media fields like video game design.
2018 Faculty
Painting and Life Drawing, Lead Teacher
Krista Biedenbach
Krista Biedenbach is a Long-Island based artist and educator with a passion for sharing her love of art-making and art history with young people. She currently teaches drawing, sculpture, and studio art at Hicksville High School, and painting at Usdan. Krista previously directed exhibits and galleries in exhibits in Manhattan and on Long Island. Her mixed media drawings and paintings can be seen at galleries across the tri-state area.
Painting and Discovery, Lead Teacher
Susan Conte
Ceramics, Lead Teacher
Cristalina DeNicola
Cristalina DeNicola is a ceramic artist, sculptor, and educator specializing in three-dimensional artwork that expresses flow and movement. While she primarily works with clay, Christina enjoys working with unique materials and experimenting with different mediums. During the summer, Christina helps Usdan students discover the joy of ceramics.
Photography, Lead Teacher
Jackie Eggleton
Art, Department Co-Chair
Jodie Embelton
Jodie Embleton is a visual arts educator who has dedicated her career to bringing art education back to inner-city students. Beginning as a ceramics assistant and kiln technician at Usdan, to teacher, and now co-chair, she has a true passion for inspiring young people. Following work at the Neuberger Museum of Art, Jodie currently teaches a visual arts in the Copiague School District and co-chairs Usdan's art department.
Photography, Lead Teacher
Julia Forrest
Julia Forrest is an artist who works exclusively through the medium of film. She eschews digital processing for the home-made darkroom she built in her apartment, and enjoys pushing the bounds of reality through the camera lens. Julia also works as a teaching artist at the Brooklyn Museum, Medgar Evers College, and Lehigh University. As Usdan's photography instructor, she is devoted to helping students push their own boundaries not only in film, but whatever medium of art they choose.
Metalsmithing, Lead Teacher
Dana Neger-Lagos
Dana Neger-Lagos is a master model maker, jeweler, sculptor, and Usdan's metalsmithing instructor. She has designed jewelry and accessories for Ralph Lauren, Donna Karan, QVC, Calvin Klein, Susan Lucci, and other brands. As an educator, Dana teaches at the Art League of Long Island, Dix Hills, Plainview-Old Bethpage School District, and Long Island Libraries. Her artwork fuses metalsmithing and nature, and is on exhibit throughout Long Island.
Animation and Comic Art, Lead Teacher
Christine Roepken
Christine Roepken is a freelance animator, educator, and fine artist. In addition to her many comic book and animation projects, Christine serves as Animation Workshop professor at the School of Visual Arts. She teaches Animation and Experimental Animation at Usdan.
Art Adventure, Senior Assistant
Elizabeth Rus
Art Adventure, Lead Teacher
Sibel Kececioglu
Lego Design, Lead Teacher
Kelly Schulte-Smith
Kelly Schulte-Smith is a multidisciplinary artist, experimenting with crochet, bead-weaving, wire-weaving, resin, polymer clay, fused glass art, stained glass, steel, and mosaic art. Since graduating with a degree in interior design, Kelly has continued her own artistic exploration, while helping young people find their own voices as creators. She brings her unique perspective to Usdan's Lego Design courses.
Architecture and Designing with Minecraft, Lead Teacher
Oliver Valle
Oliver Valle is an interdisciplinary designer and artist in the fields of architecture and urban design, and teaching artist at Usdan. Prior to founding his own design practice, he served as an urban designer with Skidmore, Owings & Merrill, where his mixed-use development, transportation design, and urban design won multiple awards. Oliver continues to publish research internationally and he is a frequent guest at Columbia University, Syracuse University, Parsons School of Design, and other universities. Oliver instructs the Designing With Minecraft and Architecture courses at Usdan.
Sculpture and Cosplay, Lead Teacher
Chris Vivas
Chris Vivas is a ceramic artist whose work has been exhibited across the United States and Europe, as well as Turkey, Korea, and Japan. Drawing inspiration from the existential literature of Nietzsche, Sartre, and others, Chris' work has brought him to notable ceramic residencies throughout the world. Chris instructs sculpture and cosplay courses at Usdan.
Sewing and Fashion Production, Lead Teacher
Bailey Whitney
Animation and Comic Art, Senior Assistant
Sally Eckhoff
Archery, Assistant Teacher
Abigail Hesselton
Art Adventure, Lead Teacher
Sonya Derman
Art, Assistant to the Department Chair
Rebecca Vecchio
Art, Department Co-Chair
Jerelyn Hanrahan
Usdan's Art Department Co-Chair Jerelyn Hanrahan is an internationally renowned curator, artist and educator, who coordinates visionary and progressive exhibitions and lectures around the world. As well, her drawings have been exhibited in galleries and institutions in New York, Switzerland, Italy, and China as well as The Andy Warhol Museum in Pittsburgh.  
Art, Senior Assistant Teacher
Kathleen Mikolajczak
Ceramics, Assistant Teacher
Jason Keichline
Comic Art, Assistant Teacher
Garrett Weinstein
Comic Art, Lead Teacher
Isabella Marbella
Comic Art, Lead Teacher
Laura Lannes
Laura Lannes is an illustrator and cartoonist, whose work has appeared in The New York Times, The New Yorker, The Guardian, Buzzfeed, Entertainment Weekly, and dozens of other publications. She has released several of her own comic books and appeared in multiple anthologies in the U.S. and Latin America. Born and raised in Rio de Janeiro, Laura now resides in New York City and teaches Comic Art and Painting and Drawing at Usdan.
Lego Design, Assistant Teacher
Cheryl Dobres
Metalsmithing, Assistant Teacher
Leighann Martone
Open Studio and Painting, Assistant Teacher
Melissa Smith
Open Studio and Painting, Lead Teacher
Courtney Surmanek
Courtney Surmanek is a multidisciplinary artist, strategist, and organizer. Their work uses performance-poetry, art installations, and community initiatives to explore law, trauma, public space, and gender. Courtney is currently a Fellow of the Hemispheric Institute for Performance and Politics' EMERGENYC program and The Performance Project at University Settlement. They were a recent guest artist with the Broadway Advocacy Coalition at Columbia Law School and have participated in art residences at Cornell University, the Center for Artistic Activism, and others. Courtney has exhibited work across New York City and enjoys sparking creative exploration and risk-taking as a painting and drawing teacher at Usdan.
Painting and Discovery, Assistant Teacher
Alexa Finkelstein
Painting and Discovery, Assistant Teacher
Mariah Seignious
Painting and Discovery, Lead Teacher
John T. Harris
Painting and Drawing, Lead Teacher
Annie Ewaskio
Annie Ewaskio is a painter and artist in Brooklyn, New York. She has participated in prestigious solo and group shows across the country, and her work has been published in The New Yorker, The Brooklyn Rail, and New American Paintings. She is the recipient of numerous fine arts grants, including two Kossak Painting grants, and teaches painting and drawing at Usdan.
Painting and Drawing, Lead Teacher
Karine Falleni
Karine Falleni has been practicing yoga for 20 years and instructing for 13. Her teaching has brought her to special programs in Arizona and schools, outreach programs, and studios across Greater New York City. Karine is passionate about making yoga more accessible to all people by bringing the practice outside traditional studios. She has taught meditation, restorative yoga, breathing, yoga therapy, prenatal yoga, and Anusara.
Painting, Assistant Teacher
Lindsey Dannenberg
Painting, Assistant Teacher
Taylor Cohen
Photography, Assistant Teacher
Anna Penny
Photography, Assistant Teacher
Diana Foronda
Photography, Assistant Teacher
Jillian Davis
Photography, Lead Teacher
Juan Giraldo
Juan Giraldo is a New York City-based photographer. Born in Colombia and raised in Paterson, New Jersey, Juan's work explores the textures and personal space of working people and domesticity -- developed by his own experience as a first-generation immigrant and laborer. His work has been exhibited across the country, from Hawaii to Brooklyn.
Sculpture and Cosplay, Lead Teacher
Jared Peer
Jared Peer is an artist and educator. He currently teaches art at Urban Assembly School for Media Studies and is pursuing his Master's in Technology Specialism from Columbia University. Jared's work explores combining technology and traditional woodworking with wearable interfaces. He is a Teaching Assistant at Usdan's architecture program.
Sculpture, Assistant Teacher
Alanis Vulpis
Sculpture, Assistant Teacher
Emily Halper
Sewing and Fashion Production, Lead Teacher
Jaclyn Brautigam
Video Game Art and Design, Lead Teacher
Jordan Williams
Departments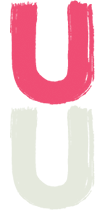 Art

Chess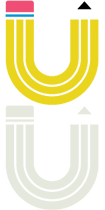 Creative Writing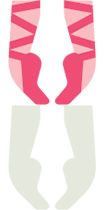 Dance

Music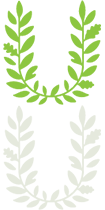 Nature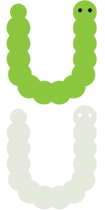 Discovery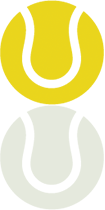 Recreational Arts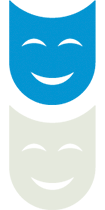 Theater