Our Summer Arts Camp
for Kids
Usdan's Discovery Program is a unique summer arts camp experience for kids in Kindergarten or first grade who want to explore the arts in several disciplines and media.
Play and exploration are at the heart of Discovery, where children enjoy music, art, dance and swim multiple times a week.  Rather than select a major and minor, Discovery students experience a special multi-disciplinary program tailored for their age group.  Discovery students experience the arts through hands-on practice with Usdan's esteemed faculty. Each class is led by a minimum of four adults who provide individualized attention and support.
Throughout the summer, Discovery campers attend select Festival Performances performed by professional and student artists. In addition to the core program, additional activities draw from Usdan's diverse offerings such as theater, nature & sustainability, archery, chess and photography. With the Discovery Center as a base, campers explore the arts together in small groups with dedicated college-age counselors to guide them throughout their adventurous day.  
Children from all over the New York metropolitan area choose Usdan's Discovery program because it is a singular summer arts camp for kids who share a common love for the arts.
Typical Day
9:30 a.m. : Children are helped off of their bus by one of the Discovery counselors
10:05 a.m. : Music
10:45 a.m. : Snack
11:05 a.m. : Art  
12:00 p.m. : Swim
1:00 p.m. : Lunch / Supervised Play 
2:05 p.m. : Discovery Period*/ Dance
3:00 p.m. : Ice Cream and children are brought back to their buses
* The "Discovery Period" is an activity that is scheduled weekly such as theater or a scheduled visit to one of the junior/senior classes such as chess, archery, or sewing. 
2019 Faculty
Discovery, Counselor
Melissa Barnett
Discovery, Counselor
Peter Downey
Discovery, Department Chair
Megan Powers
Megan Powers is a lifelong Usdanite whose family has been educating at Usdan since the inaugural summer of 1968. She joined the Usdan community as a student in 1996, and since then, has worked as a Counselor in Training and Counselor in the Discovery Department, before proudly stepping into the role of Department Chair in 2017. Megan has her Masters degree in Early Childhood and Childhood Education from Long Island University.
Discovery, Counselor
Megan Sadlon
Discovery, Assistant Teacher
Sadie Pincus
Discovery, Counselor
Lisa Morabito
Discovery, Counselor
Noah Ruff
Discovery, Counselor
Sofia Notar-Francesco
Departments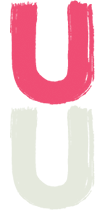 Art

Chess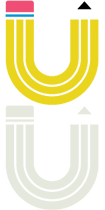 Creative Writing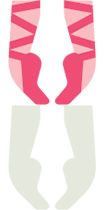 Dance

Music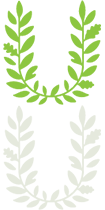 Nature & Sustainability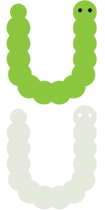 Discovery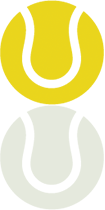 Recreational Arts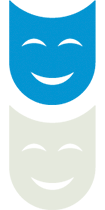 Theater