Concert Bands and Orchestras Return to the Music Department in 2023
Contributing Writer: Mark Bligh, Music Department Chair
Greetings Usdan community! 
My name is Mark Bligh and this summer will be my 18th summer as a member of Usdan's staff. Over the years I've worked with kindergarten and 1st grade students in the Discovery Program, conducted Concert Bands as the Director of Junior Bands, and now have the honor of leading our Music faculty and curriculum as Usdan's Music Department Chair. Today, I have the pleasure of announcing an update we are making to our Music Department programming.  
This summer, young instrumentalists who enroll in camp as a Music Major will join one of four Concert Bands or Orchestras, which will be grouped by age division. Whether you started playing an instrument in school this year or performed at the NYSSMA All-State Conference, we have a home for you!  
Students taking Concert Band and Orchestra will have their Major divided into two periods. For one period, they will have the opportunity to rehearse with the larger Band or Orchestra under the leadership of beloved conductors David Schecher (Band) and Dr. Kageki Nagao (Orchestra). Rehearsals will be challenging, rigorous, rewarding, and fun. Our faculty are experts in their field and will select repertoire from varied genres, composers, and time periods that will highlight each ensemble. For the other period of their Major, each student will have a one-hour sectional study with one of our incredible faculty who specialize in their instrument. Sectional lessons will focus on warm-ups, technique, excerpts, and chamber music. Students that attend Usdan can perform in Concert Band or Orchestra for four or eight weeks. Repertoire will not be repeated, so you can come for the whole summer!   
At Usdan, we believe a varied experience that includes performing in a large ensemble and a chamber music setting as well as receiving instrument-specific instruction makes for a transformative music education experience. We are delighted to provide this experience to our music students once again this summer. 
If you have not already enrolled, I hope you will consider joining our Concert Bands or Orchestras this summer to advance your music technique and performance skills and to develop relationships with faculty and students that will last a lifetime. I look forward to seeing you in the Music studio this summer!   
About Mark Bligh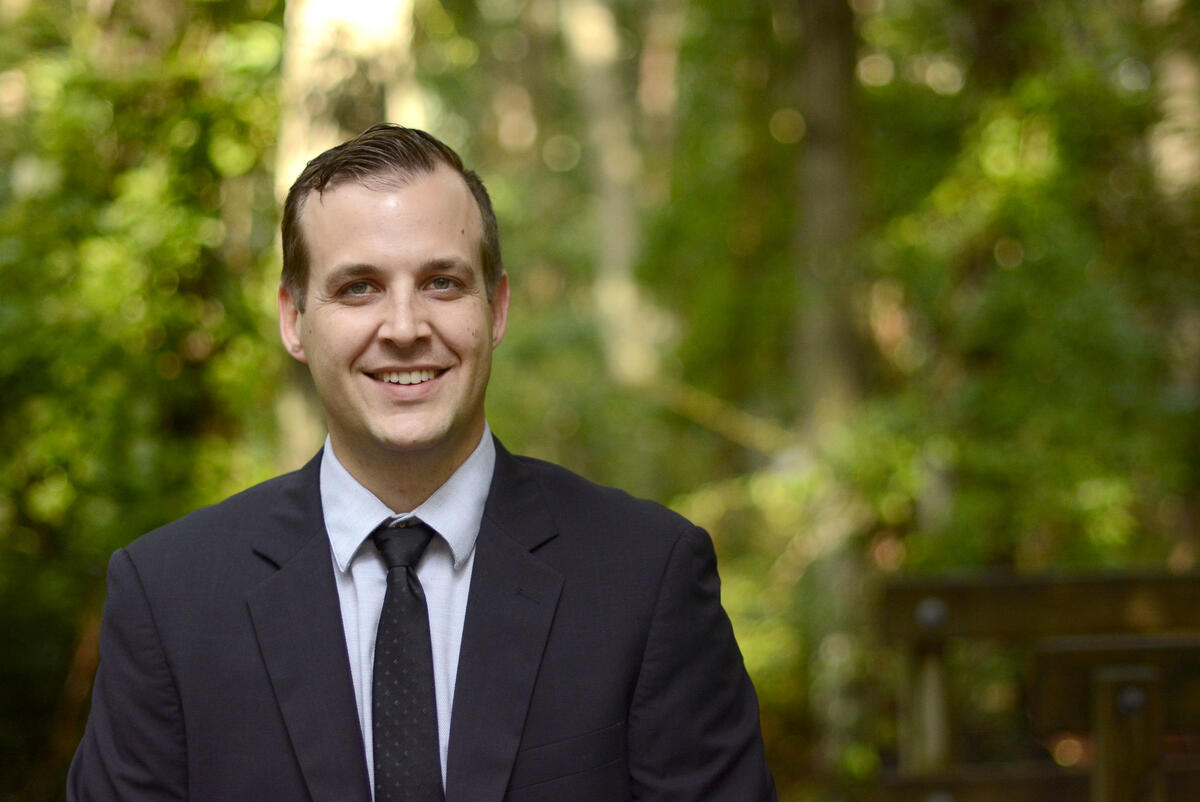 Mark Bligh is the director of the Denton Ave Elementary Band (Herricks UFSD, New Hyde Park, NY) where he teaches winds, brass and percussion for grades 3-5.  The Denton Ave Band regularly attends NYSSMA Majors and consistently earns Gold and Gold with Distinction honors.  
Mark is a graduate of the Esther Boyer College of Music at Temple University where he received a Bachelor of Music in Music Education with Honors. He then went on to receive a Master of Arts from Stony Brook University. Mark was published in Scholastic for his contributions in an article entitled, "10 Best Musical Apps for Kids". Mark has been honored to conduct the Winds, Brass and Percussion sectional for the NYSSMA All-State Symphonic Orchestra, the 2018 SCMEA Division 1 Central All-County Band, and the 2019 WCSMA All-County Elementary Band.  Mark has performed with the Long Island Wind Ensemble, Atlantic Wind Symphony, Northwinds Symphonic Band as well as various chamber ensembles. He is the current Music Department Chair at Usdan Summer Camp for the Arts where he has worked since 2005.