Artist In Residence: The Knights
Flexible in size and repertory, The Knights are dedicated to transforming the orchestral experience and eliminating barriers between audience and music. Led by an open-minded spirit of camaraderie and collaboration, The Knights seek to engage with contemporary culture through vibrant performances that honor the classical tradition and our passion for musical discovery.
Artist in Residence Statement
Bodies of Water, Summer 2022
Water is the source of life, and all life is connected to it. We are both surrounded by and sustained by it, our bodies are precious vessels of it. When we pollute water, we do irreversible damage to whole ecosystems.  The actions we take today have direct bearing on the present health of the planet and its near and long term future. 
Humans have a deep and visceral connection to water, its sound and image provide a sense of calm and well-being, as we have internalized the knowledge of our ancestors that proximity to water is essential for our survival.
Following up on our work with music and dance students last summer which looked at issues of sustainability and balance through the lens of the four classical elements (Earth, Air, Fire and Water); this summer Water will be the singular focus of our expanded work (to include music and dance again, but looking to incorporate the other disciplines represented at Usdan as well). This focus takes its inspiration from Knights harpist Megan Levin, and her recent founding (with the help of a Knights Innovation Fund grant) of Ocean Music Action, a non-profit organization dedicated to raising awareness and taking action around issues of our planet's oceans and bodies of water through the arts. Megan and her husband Shawn (a bassist and composer/arranger in The Knights) will be joining us for our water and art explorations this summer. (You can view a full recording of their Ocean Music Action performance in Houston, TX at oceanmusicaction.org/gallery.
Together we aim to investigate the myriad ways water interacts with the physical space of Usdan and the relationship people past and present have had with water in the area; to gather bits of data around water like the drops that form a cloud; and to allow those bits of data to transform into a personal artistic expression of the students' and our own relationship to water. We plan to engage marine biologist and dancer Carolyn Hall to help form connections between scientific and artistic ways of thinking. The culmination of our work this summer will be a site specific performance at the beloved Usdan pools, in which we share our discoveries through the artistic mediums represented at the camp.
We believe that combining art with a message of water health and gratitude can encourage a greater awareness of the beauty and responsibility of our interconnectedness, and motivate individuals and communities to take action. Usdan seems to be the perfect soil for this work, and we look forward to collaborating with students, faculty and staff again this summer!
Colin Jacobsen and Maile Okamura
The Knights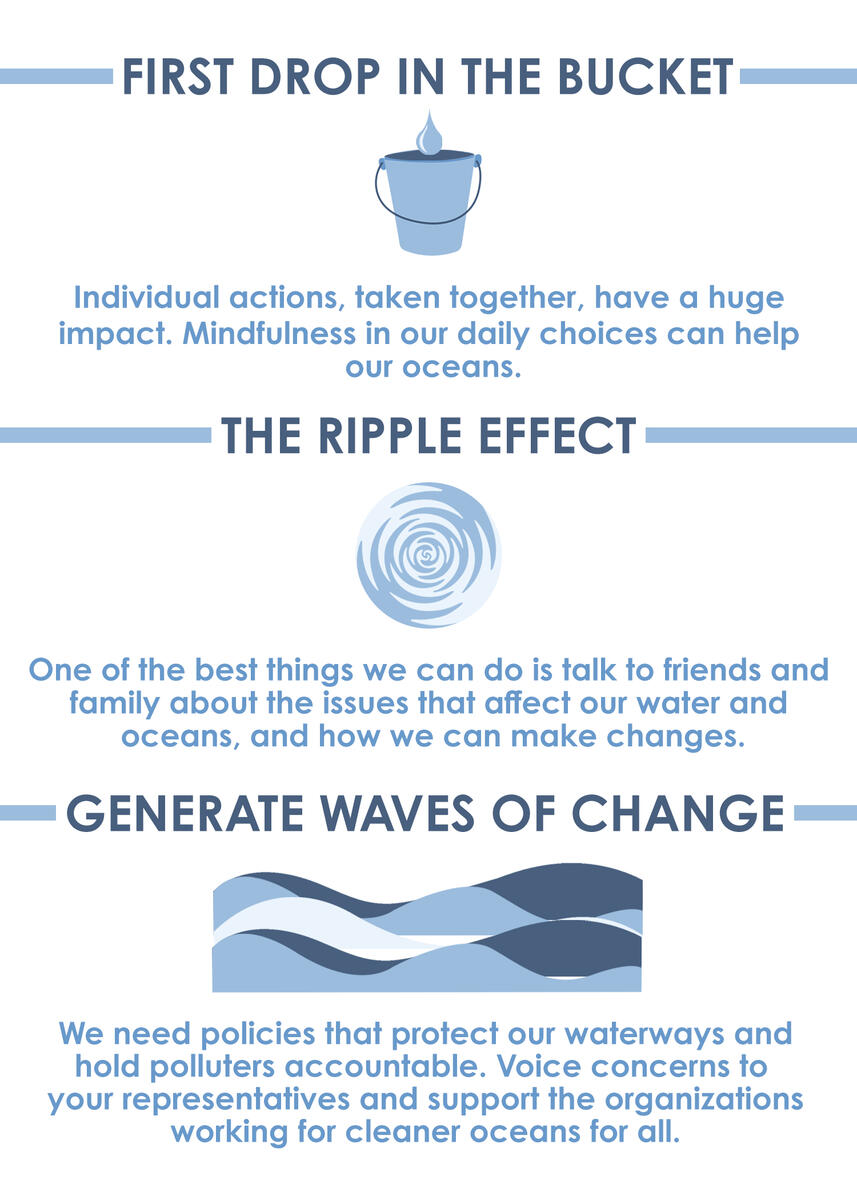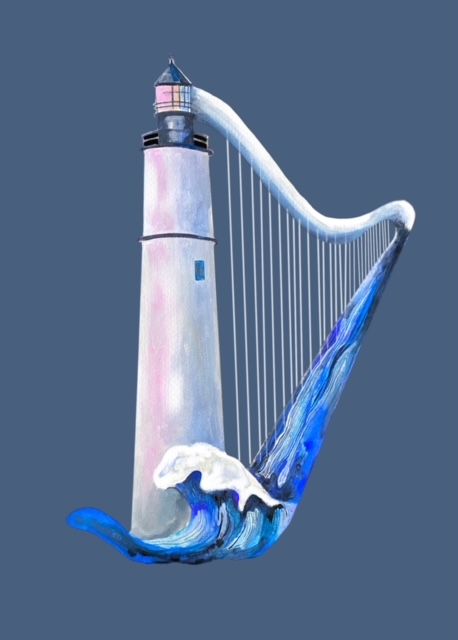 Painting by Alex Sopp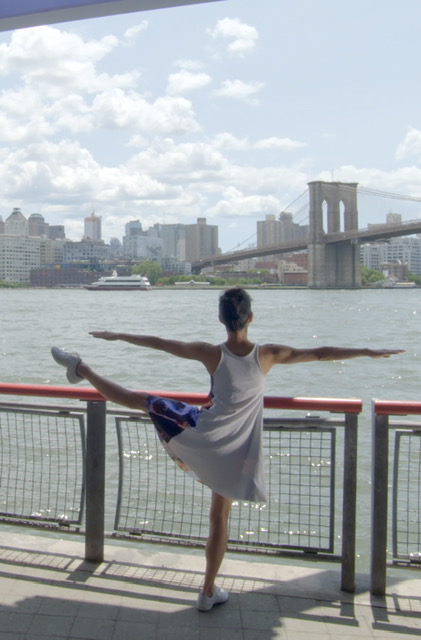 Artist Statement (Summer 2021)
As we prepared for what was supposed to be our initial research year of Usdan's Artists in Residence (AIR) program in spring 2020, news of the coronavirus pandemic swept the world and we thought it was going to be a completely lost summer. Thanks to the generosity of Lauren Brandt Schloss and Usdan, we were able to pivot and make several trips to Usdan's beautiful campus and at least get to know (and play!) in its physical space. We noticed its physical beauty, and how quickly nature starts to take over spaces in the absence of people. We noticed how the absence of people, particularly children, in a place designed for their joyous interaction can create its own kind of presence or atmosphere. Our 5 year old daughter Mimi accompanied us on these trips, and through her eyes, we were able to imagine how children see and experience Usdan's physical campus. Mimi had us search campus-wide for monsters and joined us in exploring the empty pools as a venue for dance and music...
The pandemic's pause has allowed many people, artists and institutions to ask bigger questions than we often have time or space to ask: What kind of world do we want to live in? What is our relationship to the land, planet, each other? While our original AIR proposal related to some of these questions, we decided to align ourselves more specifically with Usdan's sustainability goals and let the topic of sustainability fuel our creative exploration. Part of this was inspired by our participation in Usdan's virtual "Sustainability Sandbox," started in the fall of 2020, which consisted of a selection of Usdan staff, artists, teachers, students and was a place for virtual experimentation and connection during the pandemic. In the Sandbox, we started to play with the idea of the 4 Classical Elements (Water, Earth, Fire and Air) as a way to wrap our mind around the huge topic of sustainability and how it can be translated artistically. 
We're thinking of this first year of actually working with students as a hybrid research + creation year, where we'll get to test some ideas/ways of working with the students that could get scaled up in size the following two summers. We will focus our work with one dance class and one music class.
Bios: Artists in Residence and Collaborators
Colin Jacobsen
Violinist and composer Colin Jacobsen is "one of the most interesting figures on the classical music scene" (The Washington Post). An eclectic composer who draws on a range of influences, he was named one of the top 100 composers under 40 by NPR listeners. He is also active as an Avery Fisher Career Grant-winning soloist and a touring member of Yo-Yo Ma's famed Silk Road Ensemble. For his work as a founding member of two game-changing, audience-expanding ensembles – the string quartet Brooklyn Rider and orchestra The Knights – Jacobsen was selected from among the nation's top visual, performing, media, and literary artists to receive a prestigious and substantial United States Artists Fellowship.

Maile Okamura
Maile Okamura studied ballet with Lynda Yourth in San Diego, CA, and at the San Francisco Ballet School. She was a member of Boston Ballet II and Ballet Arizona. From 2001-­2015, Okamura was a member of the Mark Morris Dance Group. She now dances with Pam Tanowitz Dance. Maile has also designed and constructed costumes for Mark Morris Dance Group, Dance Heginbotham, Houston Ballet, Atlanta Ballet, Tanglewood Music Festival, Pam Tanowitz Dance and Bard College. She and her husband, Colin Jacobsen, have a beautiful daughter, Mimi.
Shawn Conley
Honolulu-born bassist Shawn Conley won a position with the Honolulu Symphony while in high school and went on to earn degrees in music performance from Rice University. Conley won the 2009 International Society of Bassists Jazz Competition, was a semifinalist in the Thelonious Monk Jazz Competition, and received a Wagoner Fellowship. He has performed with Sting, Peter Gabriel, and Emanuel Ax, among many others. He teaches at the Hawaii Contrabass Festival and regularly performs with The Hot Club of Detroit, The NOW Ensemble, and The Knights.
Megan Conley
Megan Conley had a musical upbringing in Austin, Texas. She began harp lessons at the age of five. By the time she was 15 she had played on several albums of Austin musicians, including the Grammy Award winning album 'Los Super Seven.'
Megan received her Bachelor and Masters degrees from Rice University. In 2005, she was awarded a Fulbright Grant to study at the Ecole Normale de Musique in Paris, France. In 2012, Megan won first place in the international Ima Hogg Competition, and later performed the Ginastera Harp Concerto with the Houston Symphony.
Megan has served as Principal Harpist of the Sarasota Opera Orchestra and the chamber orchestra CityMusic Cleveland. She has performed with the New York City Ballet, the Orchestra of St. Luke's, the Irish Chamber Orchestra, and the Bang On a Can All-Stars. She also performed for 'The Fantasticks' on Broadway.
Megan joined the Houston Symphony as Principal Harpist in January 2015.  She spends her time in Brooklyn and Houston with her husband Shawn and their son Osian.
Alex Sopp
Projects
Bodies of Water (Upcoming: Summer 2022)
Festival Performance (Summer 2021)
Passing Notes (Summer 2021)
In conceiving of this project, we knew that we wanted to work across music and dance to collaboratively create a piece related to ideas of sustainability. The four classical elements will be the focus through which we examine: nature, our surroundings; a sense of how systems interact and how everything is interdependent; and a sense of the power we have as individuals to effect positive or negative change within those systems. We envision the work being process-based and exploratory from start to final "showing" this year. Both the music and dance classes will be given a series of guided prompts that will help each class create movement and sound to go with each element. Given Covid restrictions, we are planning for each class to "Pass Notes" back and forth (with us as messengers) that will help create the work. This will truly be cross-disciplinary, as the musicians will be asked to engage in simple movement, and the dancers will help create sound motifs as well. We imagine that the collaboratively created music/dance piece will be represented as a graphic score, and in essence will be the symbolically represented rules of a game, which will be "played" as part of the showing on the last day of our residency. 
We hope both students and ourselves will walk away with a greater awareness of our surroundings, a sense of how we are completely interconnected, and the consequences of actions upon a closed system. We are thrilled to work with children who can bring a unique and fresh perspective to these universal concepts. We'd like to tap into the direct and instinctive art making methods that children have in abundance by including kids in decision making to empower them as thinkers and creators. Through conversation, exploration, improvisation, and organization, we hope to enrich our ways of making art as a community and most importantly, to have a lot of fun together. 
As we learned from Aimee Arandia Østensen, our friend and a sustainability educator from Shelburne Farms:
"Knowledge of Place + Understanding Interdependence + Sense of Self-Efficacy = Engaged residents creating sustainable communities." We believe the arts, and specifically music and dance can make these ideas visible in a fun and creative way for both the students and ourselves and can't wait to play/explore this summer at Usdan! 
Sustainability Sandbox (Fall 2020 – Present)
Usdan's Sustainability Sandbox was originally developed as a place for virtual experimentation and connection during the pandemic. It continues to be a virtual space in which creative ideas and works around sustainability are shared and workshopped by students, staff, and Artists in Residence.
It is in the Sandbox that Colin and Male started to play with the idea of the 4 Classical Elements (Water, Earth, Fire and Air) as a way to wrap our mind around the huge topic of sustainability and how it can be translated artistically. This informed their work on-campus in Summer 2021. It was also in the Sandbox that Colin and Maile developed their Bodies of Water project, which they will be working with students on at Usdan for Summer 2022. 
Caprice 6: Dance Heginbotham & Usdan AiR (Summer 2020)
In an ambitious new virtual dance on film project, Dance Heginbotham (DH) is collaborating with Usdan Artists in Residence Colin Jacobsen and Maile Okamura. DH founder John Heginbotham, his team of dancers, and some surprise guest artists explore the eclectic, delightful, dark and melancholic turns of Niccolò Paganini's 24 Caprices for Solo Violin. Creating 24 miniature dances on film, each caprice is a captivating jewel, rhythmically intricate and varied in range, capturing a moment in this unprecedented time. 
DH shared the world premiere of the newest installments of 24 Caprices at a virtual watch party hosted by The Hop at Dartmouth College on February 23. Caprice 6 was filmed on Usdan's campus and performed by Colin and Maile.
The filming at Usdan was part of the development for Variations on America - Our Land 2020, a video project choreographed by John Heginbotham. Mimi helped to workshop the material that was later taught to professional dancers and other children for the piece.
Rehearsal in McKinley Amphitheater (Summer 2020)
In late July, our dormant amphitheater came back to life thanks to The Knights. For three days, a sextet rehearsed with masks on, in the safe open air, to prepare for their livestream broadcast from Caramoor on July 23. The rehearsal was written about in Executive Director Lauren Brandt Schloss' weekly Musing "Waking Up the Senses". 
Rehearsal of Brahms String Sextet No. 2 in G, Op. 36
Interview with co-Artistic Director Colin Jacobsen
This Time (Spring/Summer 2020)
The Knights created a two part piece for the Usdan community. "This Time" was choreographed and danced by Maile Okamura accompanied on the violin by co-Artistic Director of The Knights Colin Jacobsen. Part I was filmed in Prospect Park near Colin and Maile's home in Brooklyn and shared at a virtual Usdan community gathering. Part II of the piece was filmed while on the Usdan campus.
This Time: Part I
This Time: Part II
Back to Artists In Residence / Artists @ Usdan