Wednesday, May 18, 2022 - 7:00pm
Conversations with U: Visual Art Alumni Panel
Welcome to Conversations with U, Usdan's panel discussion series in which we speak with alumni in various fields. Through Conversations with U, we hope to connect our impassioned community and draw inspiration from the ways in which former Usdan students are contributing creatively to the world.
For our next Conversations with U panel, we will speak with Usdan alumni who are now professionals working in the field of visual art. How did they get started? How did their time at Usdan influence their art? What are they working on now? Join us on Zoom and find out - all are welcome!
---

Christina Caputo
Christina Caputo is Head of Communications and Business Strategy for artist collective For Freedoms, an artist collective that centers art and creativity as a catalyst for transformative connection and collective liberation.
Founded in 2016 by a coalition of artists, academics, and organizers—including Hank Willis Thomas, Eric Gottesman, Michelle Woo, and Wyatt Gallery—For Freedoms promotes infinite expansion through art and is dedicated to awakening a culture of listening, healing, and justice.
Her 15 year career has always been at the intersection of culture and purpose; driving innovation at organizations, with a focus on eco-innovation and social impact.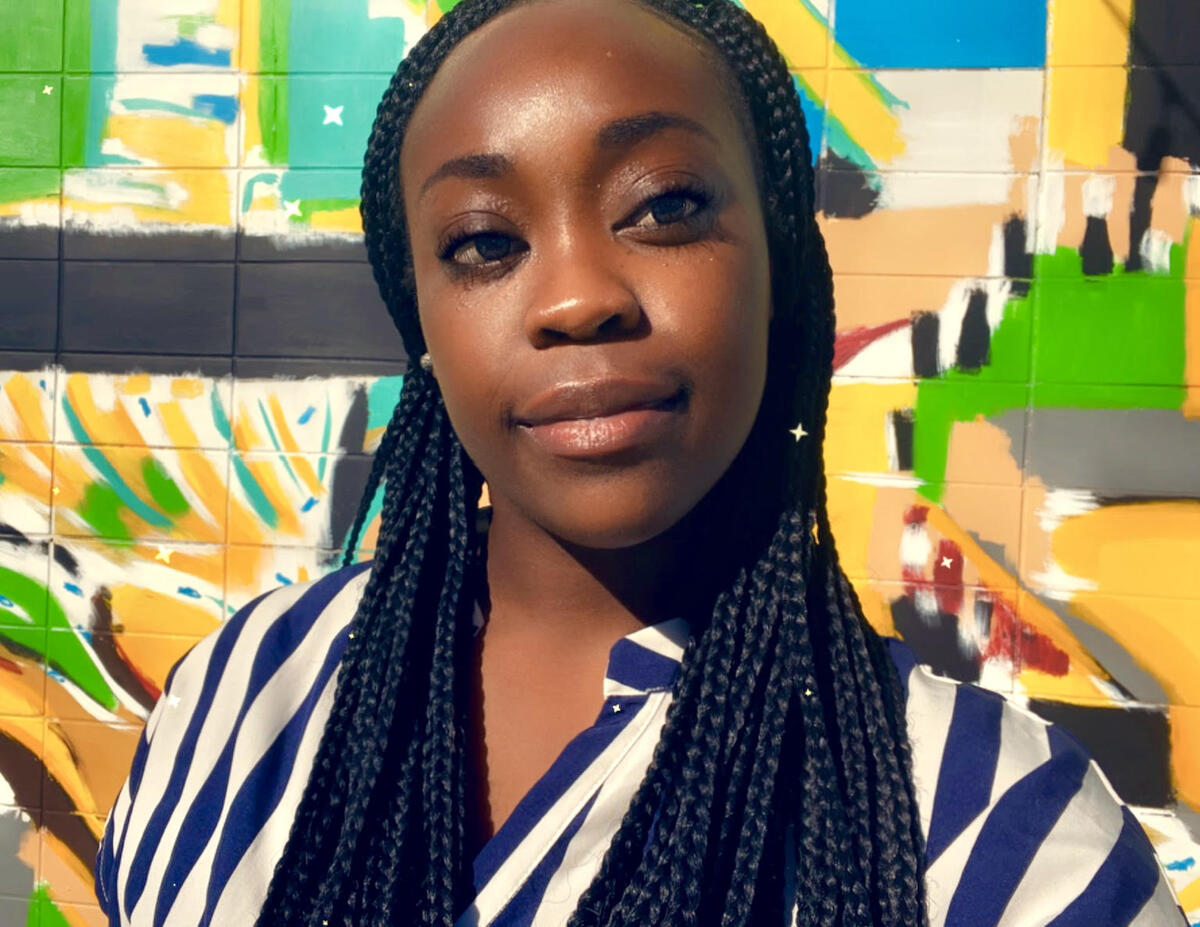 Marie Saint-Cyr
Marie E. Saint-Cyr is a Visual Artist, Muralist, and Business Owner
In 2018, Marie earned a Bachelor of Fine Arts Degree from the Fashion Institute of Technology and studied Studio Art at the Lorenzo De Medici in Florence, Italy. As an artist, Marie has exhibited her art in spaces such as the Haitian Embassy in Washington, D.C.
As a Business Owner, Marie has completed the Ascend LI program, which is focused on helping diverse businesses enter into procurement opportunities in both the public and private sector. With the assistance of the Hofstra Entrepreneurial Assistance Center (EAC), Marie submitted the New York State Minority/Woman-Owned Business Enterprise (M/WBE) and enrolled in the spring 2021 EAC 60-hour training program to grow and scale the business. In 2022, Marie completed the 4 months Goldman Sachs 10,000 Business Program.

Amalia Drewes
Amalia Drewes is an artist, a lover of nature, and a spiritual explorer. Amalia graduated from Parsons School of Design, The New School in 2015 with a BFA in Illustration. Over the last few years Amalia has continued to add new creations to her portfolio and started her own business called Visual Remedies, providing healing art for those who are grieving from loss. Amalia operates as a freelancer and graphic designer, but one of her biggest joys was becoming a teacher of Reggio and nature-based learning at Spark Elementary. Amalia started online teaching "Mixed Media Exploration" at Usdan in 2020 and "Art Adventure/Painting and Drawing" in 2021. Amalia had the pleasure of attending camp as a young girl, starting when she was in 3rd grade. Her summers at Usdan were some of the best memories of her life. She is very excited to be on the campgrounds again this year to share in the celebration of art, music, and nature coming together. 

Michelle Simone Miller (Moderator)
Michelle Simone Miller is a Usdan alumna and actress in TV, Film, Commercials, and Off-Broadway theater. Her credits include Homeland, Blue Bloods, Winter's Tale, and a lead role in the MTV scripted show, One Bad Choice. She also hosts the podcast Mentors on the Mic, featuring interviews with accomplished mentors in the entertainment industry including Showrunner Marta Kauffman (Friends), Actor Tony Goldwyn (Scandal), and more.