Presenting: a new treat for you! If you love to listen to the voices of youth, this series is made for you. Periodically, I will be sending you an audio file of a conversation I recorded with students during Summer 2021. Then, you just listen and get rewarded with happiness. 
In this post, recorded on August 4, 2021, Sophia, Wyatt, Emma, and Robert talk for a little over three minutes about wet tree bark, memories, vision, paint brushes, gratitude, having fun, and being outside. I hope you enjoy.
My best,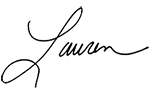 Lauren Brandt Schloss, Executive Director
U in title photo design by Misha Segal, Grade 3.