The Inauguration Of Our Youth
We came to witness a president become inaugurated, and watched as the moment pushed our youth into the spotlight when we all needed a seed of inspiration to flower. Somewhere between the built up anger, generational frustrations, and systematic disparities, the world needed a poem to start our conversation to heal. In these trying times, "where can we find light in this never-ending shade?" 
The thought hung to me as I watched Amanda Gorman split into Billie Holiday with the rigor of an Audre Lorde. I stumbled onto an answer to her question, while searching for others. Who will inspire us? Will it be our senators, our elected leaders of the world? Will it be, us? No, the answer will always be with our youth and the undetermined power of their words. 
I didn't always find my light and purpose through poetry. I didn't always think of myself as a poet like Amanda Gorman, or in my younger days consider myself an inspiration to others. I learned about the reality of a black dream and as I got older negotiated what I wanted to be like Nikki Giovanni, who wrote:  
then as i grew and matured
i became more sensible   
and decided i would   
settle down
and just become
a sweet inspiration
Now, that's all I can think of. What's wrong with being a sweet inspiration? Nothing. Sometimes we just need to be reminded of who we are, or can be through the poetic insight of our youth. We used to believe, it is us who teach our children what is right and wrong in this world. Lately, it's been the other way around. I've never questioned the presumed idea that wisdom comes with age. I'm proud to admit, I've learned more from my students: they inspire me. I find that when I teach, their words become a chorus, a collection of poetic guidance, a cento of wisdom. 
So how can we honor the power of our youth crafting change that is both real and poetic? I couldn't find the right words, so, inspired by Amanda Gorman, I used my creative license to curate Dear Usdan, A Cento For The Inauguration Of Our Youth. 
I hope you enjoy an excerpt and the full cento via the button below.

Javan Howard, Writing Faculty
---
An excerpt from Dear Usdan, A Cento For The Inauguration Of Our Youth.
VII.
A Voice In My Head
Natalie Meyers, A Voice In My Head (Senior Minor 2019)  
A candle in the wind of critique 
Julian Misut, To Sasha Stern, (Senior Minor 2019)   
Find who you are 
Irene Mejia, Untitled (Senior Minor 2019)  
When we are born, our abilities are locked in a cage, waiting to unlock itself.
Sara Nearenberg, Freedom (Senior Minor 2019)  
Feel free to pour your heart out onto paper.
Annabel Pines, Why I Write (Senior Minor 2019)  
When you are ready you can write about anything you feel or dream of. 
Bonike Fagade, What Writing Means To Me (Junior Minor 2019) 
the vague rumble that's been chasing me from Hell's Kitchen finally becomes audible.
Misha Ellis, "Thalia and the Ferry" (Senior Minor 2019)  
So I fix myself, Or at least I try
Emmanuel Olusheki, Ode to Sadness (Senior Minor 2019) 
Of consciousness as the tide turns
Shivani Rao, Untitled (Senior Minor 2019)  
Anything in the world
Henry Nam, If I Could Change Anything (Senior Minor 2019)
---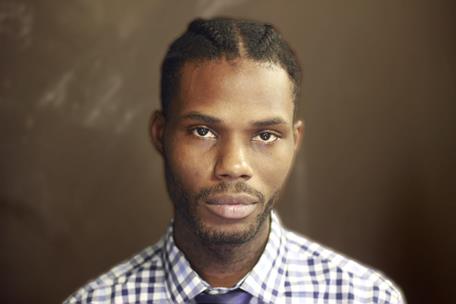 Javan Howard is a poet and writer from the Bronx. He believes that the lived experience is the ultimate teaching tool and uses poetry as a social forum to foster discourse about love, culture, and identity. Javan joined Usdan's Writing faculty in 2018. He is currently the Tap lead mentor for Teaching Artist Project at Community-Word Project. He is also a teacher at Teachers & Writers Collaborative. He has also facilitated for The New York State Office of Children and Family Services, Voices UnBroken, The GO Project, and others.  Howard participates in open mic events under the moniker "@RighteousTPoet." His work has been featured online at Black Heart Magazine and Brooklyn Stories Vol. 13. He has read his work at The HBO Shop, The Inspired Word Reading Series, Lamprophonic, The Dead Rabbits Reading Series, and more. For more: www.Javanjhoward.com