Dear Usdan Community,
I hope you have one minute to watch the video below of Alden reading his poem called But One Part.
I first met Alden when he was a student in Usdan's Sustainable Design class and when he led a community of 200 guests in a Solar Nightwalk on Governors Island. Recently, Alden has been joining our Sustainability Sandbox, where he read this work.
Usdan's Sustainability Sandbox is a group of faculty, artists in residence, alumni, and students experimenting and creating new artworks that help deepen our desire to address climate change. Every few weeks, we meet virtually to share and play with our work. If climate change is top of mind for you or your child, I invite you to join us. To do so, please RSVP here.
What I love most about the art of writing is its unparalleled ability to transport me to another world. That's what happened when I first heard Alden read this work. I hope you enjoy that experience too and suggest listening with eyes closed.
After you listen to Alden's poem, please reply and share where you were transported to. I'd love to know. 
Enjoy,
Lauren Brandt Schloss, Executive Director
But One Part
By Alden Klemme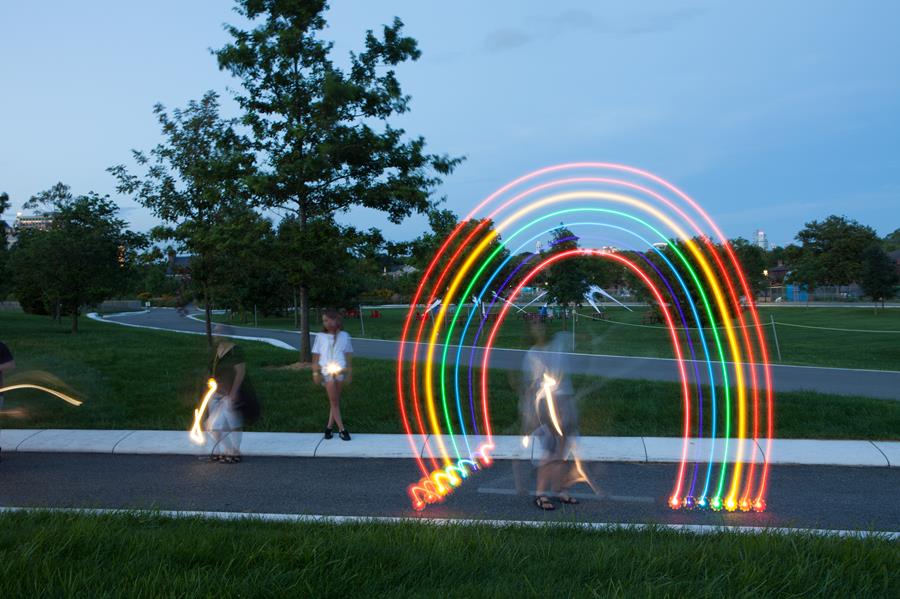 Photos taken on the Solar Nightwalk on Governors Island, led by Usdan students.