Our Fall Season brings you courses and workshops across the performing and visual arts. Scroll down to read about our offerings. 
Courses
PLEASE NOTE THAT OUR DATES HAVE CHANGED. COURSES WILL NOW BEGIN THE WEEK OF NOVEMBER 8, 2021. 
Our 10-week courses run the week of November 8, 2021 through January 19, 2022. Each class lasts 75 minutes. Please visit our Dates & Rates page for more information on tuition and scholarship. 

The Actor Sings
Faculty: James Crichton
Theater
5-8th grade
Tuesday, 4:30-5:45 PM
Everyone thinks the actor acts, the dancer dances, and the singer sings. But, some of the most moving songs in musical theater history happen when the actor sings. This course asks the question: how does an actor act in the musical moment? Through song analysis and individual feedback young actors discover how to make music move and build confidence in preparing new material for their next audition. Students taking this course should feel comfortable performing solo and are expected to complete some work outside the studio preparing and learning their individual pieces. Some performance experience recommended.
Materials (Required):
Journal and something to write with
A device to participate in the class from as well as a secondary device to play your accompaniment track
Space:
A quiet room where you can sing freely and comfortably

Beginner Classical Guitar
Faculty: Gerry Saulter
Music
6-12th grade
Monday, 6:00–7:15 PM
In this beginner class, students will learn the artistry of concert guitar. All that is needed is a Nylon String Guitar and an enthusiasm to learn. Focused on the time-honored method of Spanish classical guitar instruction, students work on reading music, developing left and right hand techniques, and playing simple solo guitar repertoire. The bi-lingual (English/Spanish) PDF method book, "Manual de Guitarra" courtesy of Alhambra Guitars of Spain, is included with registration.
Materials (Required):
Acoustic Nylon String Guitar (Guitars are available for purchase. If needed, please email enrollment@usdan.org)

Pandemic Portraits
Faculty: Annie Ewaskio 
Visual Art
4-6th grade
Wednesday, 4:30-5:45 pm
How has the pandemic taught us about who we are? How can identity be expressed through portraiture? This course investigates representational techniques of portraiture as well as other methods of exploring identity through visual art, drawing inspiration from artists such as Kerry James Marshall, Titian, and Cindy Sherman. Through the creation of 2D works on paper, students process how the pandemic has shaped their worldviews, relationships, and senses of self. This course will create a calm and reflective space for students of all levels to develop their drawing skills, build their visual art vocabulary, learn about color, and work from observation.
Materials (Required):
Pencil and paper (watercolor paper if using watercolors)
Scissors
Tape or glue
At least one set of the following: colored pencils, markers, pastels, or watercolor paints
Materials (Suggested):
Graphite, colored pencil, watercolor, marker, pastel, collage, and other approaches to two-dimensional works on paper 

Comic Art: Storytelling with Pictures
Faculty: Hawley Hussey
Visual Art
5-8th grade
Monday, 4:30-5:45 PM
In this imaginative and dynamic online studio, students explore comic art as the art of storytelling with pictures. Learn about the history of picture stories that led us to the comics and graphic novels we know and love. Throughout the course, students develop a knowledge of color theory, the process of story development, including settings, scenarios, and characters, as well as layout and design. Come share your ideas with a supportive group of young comic artists and have the opportunity to create printable books and zines. This online studio is open to students of all levels.
Materials (Required):
Paper
Sketchbooks or journals
Pencil, pens, markers (especially a small black marker)
Watercolors
Brushes

Mixed Media: Illustration, Composition, and Storytelling
Faculty: Larry Jackson
Art
6-12th grade
Tuesday, 4:30-5:45 PM
This course is designed to teach students how to illustrate scenes and characters while exploring the fundamentals of pictorial illustration, composition, and storytelling. After listening to story segments from podcasts such as StoryCorp, The Moth, and Snap Judgement, students synthesize their listening experience by developing art projects in the media of their choice inspired by the story's themes and imagery. At the course's conclusion, students showcase and exhibit their works on Padlet, an online collaboration tool. This course draws inspiration from artists such as Jaime Hewlett, Gene Luen Yang, Yuko Shimizo, and Kadir Nelson. Students of all levels are welcome.
Materials (Required):
Pencils
Color media of choice (markers, color pencil, watercolors, etc.)
Tracing paper
Sketch paper
Bristol board or sketch paper
Watercolor paper for mixed media

Art Exploration: Inspiration, Creation, and Exhibition
Faculty: Amalia Drewes
Art
3-5th grade
Wednesdays, 4:30-5:45pm
This course is driven to meet the needs of a child's imagination. Students explore different techniques and styles of art through inspiration, creation, and exhibition. Once a week, students meet to inspire ideas, try new things, and create works of art that are unique to each individual artist. During the week that follows, each artist has a time to work on their project at their own pace, and the opportunity to let their imagination and intuition run free. Artists come together again a week later to exhibit the artwork we created on our own. Students of all levels are welcome.
Materials (Required):
Pencil
Sketchbook or paper
Materials (Suggested):
Any and all art materials are welcome
Please send a short list of materials you have at home so we know what projects we are capable of creating

Photography: Beginner to Master in 10 Weeks
Faculty: Kristen Bartley
Art
7-12th grade
Wednesday, 4:30-5:45 PM
This course is designed to familiarize students with manual camera controls and post production techniques so that they have the tools they need to fully express themselves through digital photography and beyond automatic camera settings. In-class presentations will cover the history of photography, technical camera controls, image editing and organization, and creative expression through image making. The course will culminate in a digital exhibition of student work. Limited homework assignments will be given out to allow students to further practice what is covered in the class. This course is open to students of all levels.
Materials (Required): 
Digital camera (phone cameras not recommended for this course)
SD Memory card and memory card reader
Workshops
Our online workshops are drop-in style, meaning you can take one or multiple. Each workshop lasts 75 minutes. Please visit our Dates & Rates page for more information on tuition and scholarship. 
Hip Hop Dance
Faculty: Jacqueline Seleskey
Dance
5-12th grade
Saturday, 1:00-2:15pm
November 13
December 11
January 15
Join our virtual hip hop party! In this energetic and fun workshop, students learn both old and new school Hip-Hop dance styles, including breakdancing. Students build stamina and improve flexibility, while strengthening and expanding their Hip Hop vocabulary. This workshop is drop-in, which means students are encouraged to sign up for one or multiple workshops. Dancers of any experience level we welcome.
Veterans Day Workshops

Broadway's Back!
Faculty: James Crichton
Theater 
5-12th grade
November 11, 1:00-2:15 PM
It is an exciting time for theater lovers. From Wicked and Hadestown to The Music Man and To Kill a Mockingbird, some of Broadway's best known hits are once again lighting up Times Square. Let's celebrate together by learning new material, working on performance, and cheering on fellow actors. This workshop begins with theater and improvisation games and then transitions into student performances. Students should prepare to sing a song or perform a monologue from a show that they love. Bonus points are given for songs and monologues from shows playing on Broadway now and for dressing up like the character.
Materials (Required): 
A musical theater song that you love to sing and an accompaniment track on a secondary device or a monologue that you love to perform.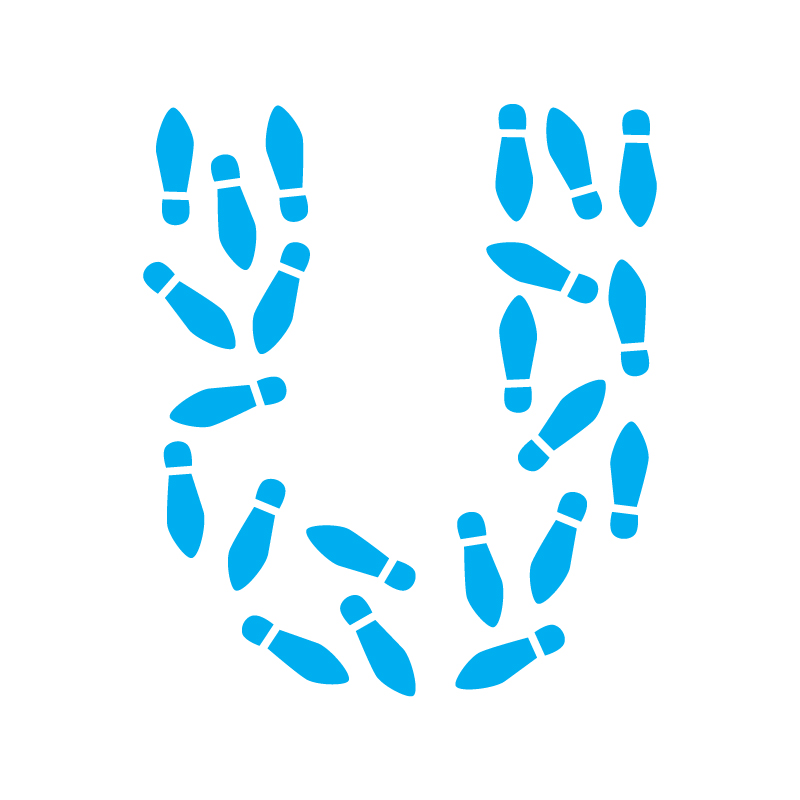 Musical Theater Dance
Faculty: Christina Pawl
Dance
5-12th grade
November 11, 11:00am - 12:15pm
In this energetic workshop, students learn choreography that is widely used in classic American Musical Theater, examining storyline and accents in music to add pizazz. Beginning with a warmup, original choreography will be taught to popular Musical Theater numbers from shows such as Hamilton, Annie Get Your Gun, and 1776. Students will then add accents and style, closely following the rhythm and dynamics of the music. This class is open to students of any level.
Attire:
Comfortable non-restrictive clothing (i.e, shorts; leggings, dance pants, yoga pants, sweatpants, t-shirt, tank top, leotard, tights).
Feet:
Jazz shoes, sneakers or socks.
Hair:
Hair that falls to the shoulders or below should be pulled back, off the face.
Space:
Clean, safe space for movement, ideally 6' X 9' minimum.
The Poetry of Self Care
Faculty: Jay Howard
Writing
7-12th grade
November 11, 1:00 - 2:15pm
Writing can be a releasing act of self care and a place where we come to understand ourselves. In this workshop, students admire and affirm the parts of themselves that make them who they are. The workshop will focus on contrapuntal poems, or poems that intertwine two or more separate poems into a single composition. Students explore works from poets such as Nayyirah Waheed, Gabriel Cortez, and Elizabeth Acevedo.
Materials (Required): 

Photo Hack Workshop: Building an At-Home Studio
Faculty: Kristen Bartley
Art
7-12th grade
November 11, 11:00am - 12:15pm
This photo hack workshop is designed to demystify techniques used in studio photography. By utilizing simple materials commonly found in one's home, participants will build their own lightbox and create reflectors to manipulate light in multiple ways. Through an in class demonstration and analysis of professional photographs, participants will understand how light works in photography in a way that is straightforward, easy to digest and to replicate on their own. This workshop is open to photographers of all levels.
Materials (Required):
Camera (phone camera or digital camera)
Cardboard box
Scissors or box cutter
Clear tape
Translucent paper (wax, parchment, or tracing)
Aluminum foil
11X17 inch construction paper of various colors
Materials (Suggested):
Black, white, gold poster board
Incandescent aluminum clamp light

Character Drawing
Faculty: Larry Jackson
Art
6-12th grade
November 11, 1:00 - 2:15pm
In this immersive character design drawing class, students are prompted to draw a series of characters from descriptive prompts supplied by the teacher. Students get to exercise their imaginations by interpreting the prompts in their own way. Throughout the workshop, students focus on style, technique, and composition while also drawing inspiration from their peers' artwork. There is no previous experience required, just a love of drawing and a willingness to try something new.
Materials (Required): 
Pencil
Color pencils
Color markers
Sketch/drawing papers of choice