Dance Ensemble
Dance Ensemble
7 Week
MAJOR - Grades 5 to 12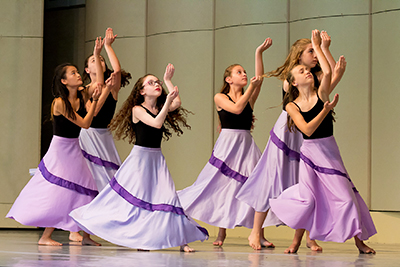 Usdan Dance Ensemble is structured to give our advanced students the full depth and breadth of Usdan's Dance program that culminates in a performance in our amphitheater. For this rigorous yet engaging program, students spend all four periods of the day in the Dance department, moving from two periods of Ballet (4 weeks) and Contemporary (3 weeks) in the morning, to two periods of Contemporary Repertory in the afternoon with two renowned NYC choreographers.  Dance Ensemble requires an audition and is a full four-period program, no minor or rec. Students will need to submit an audition video for acceptance into the Ensemble.  Level determined by Audition.
Beginner: 0-2 years | Intermediate: 3+ years | Advanced: 4+ years, audition required | Open Level: 0+ years, all levels welcome
An audition is required to first determine acceptance into the program.