Classical Studies: Ballet
Classical Studies: Ballet
4-Week B
Block 1
Grades 6 to 12
This Major can be taken in two-week increments. Our 4- and 8-week sessions are divided into two-week blocks, giving students the option to change their Major every two weeks.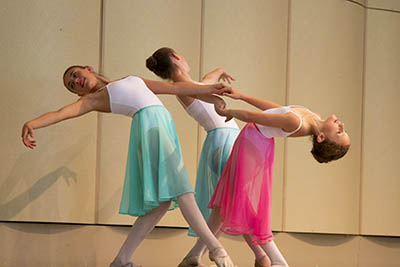 Under the expert guidance of experienced dance educators and professional dancers and choreographers, this is an opportunity for experienced ballet dancers to continue their training and expand their repertoire. A two-hour ballet class in the morning is followed by an afternoon learning and collaborating on choreographed works—all in open-air studios. Three or more years of ballet is required. In order to ensure that our classes best serve the group, our enrollment form includes questions about dance background.
For information on COVID procedures in this Department, please visit our COVID Updates page.
In addition to their three-period Major, students enjoy a rotating one-period Recreational Activity every day with their group. Visit our Recreational Activity page for more information.