Choreography (Senior)
Choreography (Senior)
4 Week
MAJOR - Grades 6 to 12
3 Week
MAJOR - Grades 6 to 12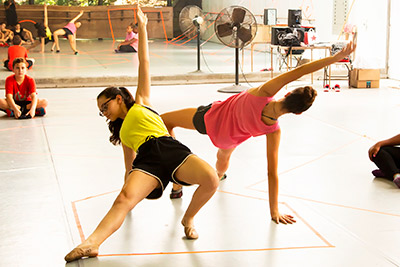 Geared towards students with a passion for or curiosity about choreography. Students will create their own solo and group work guided by an experienced choreographer. The possibilities are endless! Past classes have made works for the studio, for the stage, and even the picnic tables. While the faculty frames the class with an eye for concert dance, all styles, from salsa to hip hop, from ballet to jazz, are welcome. You bring your passion; we'll bring ours. Together, we'll create a Choreography Showcase to share pieces we've created at the end of the session. A brief placement form will be sent after enrollment. 
"You can be yourself and you get inspired by other peoples dance styles." -Sabria
Please note: Dance classes will be run based on student selection. Some classes with low enrollment may not be offered, but each student will be placed in one of their selected classes.