Advanced Musical Theater: Directing & Designing
Advanced Musical Theater: Directing & Designing
4-Week B
Block 1
Grades 8 to 12
4-Week B
Block 2
Grades 8 to 12
This Major can be taken in two-week increments. Our 4- and 8-week sessions are divided into two-week blocks, giving students the option to change their Major every two weeks.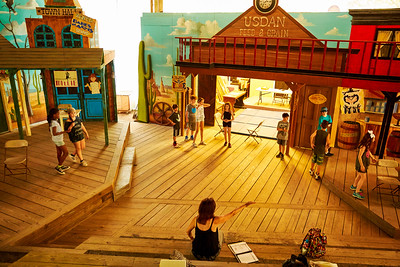 One of the best ways to improve as a performer is to learn about theater from the offstage side of the equation. Learn how directors and designers integrate and achieve their visions. Working under the instruction of an experienced director/designer, you will have the chance to direct your friends and design your own scenes. Some theater experience is recommended. Classes take place in open-air studios with at least one side exposed to the natural environment.
For information on COVID procedures in this Department, please visit our COVID Updates page.
In addition to their three-period Major, students enjoy a rotating one-period Recreational Activity every day with their group. Visit our Recreational Activity page for more information.